Free Webinars for Teens, Young Adults & Their Parents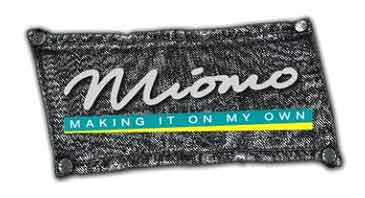 A webinar is an online seminar, but instead of going to a conference room somewhere you can take part from the comfort of your home, office or local library – anywhere that there is a computer with internet access!
These sessions are brought to you by a company called MIOMO, which stands for 'Making It On My Own'. MIOMO is all about empowering young New Zealanders with the skills they need to live flourishing, independent lives.
Webinar 1 – From Mistakes to Maturity!
Monday 17th October 7:30- 8:30pm
Mistakes can make us or break us. Learn how to turn bad decisions into great character. Understand the process for healing self-esteem, regaining confidence and restoring relationships.
Webinar 2 – Prepare your World for 2012
Tuesday 25th October 7:30- 8:30pm
Leaving school is an exciting but challenging time. Teens need new skills and the mindset to be competitive and successful in the adult world.
Learn what has to change and how to go about it so the whole family is happy!
Presented by:
Yvonne Godfrey – Young Adult expert & Founder of MIOMO
(10 Day Live-in course on independent living for 17 -24 year olds)
To register for these FREE webinars go to: https://www1.gotomeeting.com/register/346575465
For more info on Miomo or the Webinarswww.miomo.co.nz
Call Yvonne on 09 413 9777 or 027 249 5444