Kia ora, welcome to Engage Aotearoa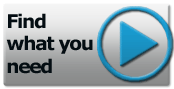 Whether you want to improve your own mental health or support someone else, you can find the info, tools and contacts you need here. If you have been feeling the effects of stress, distress or mental unwellness, help is at hand.
Service providers: you can treat most of this website like a free resource, almost everything here is designed to be shared, as long as you acknowledge the source.
We do a lot with a little and we could use your help



Find out how you can get involved and support our work.
Connect and share on Facebook