Free Webinars for Teens, Young Adults & Their Parents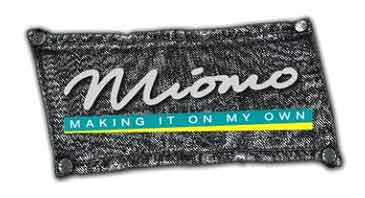 A webinar is an online seminar, but instead of going to a conference room somewhere you can take part from the comfort of your home, office or local library – anywhere that there is a computer with internet access!
These sessions are brought to you by a company called MIOMO, which stands for 'Making It On My Own'. MIOMO is all about empowering young New Zealanders with the skills they need to live flourishing, independent lives.
Webinar 1 – From Mistakes to Maturity!
Monday 17th October 7:30- 8:30pm
Mistakes can make us or break us. Learn how to turn bad decisions into great character. Understand the process for healing self-esteem, regaining confidence and restoring relationships.
Webinar 2 – Prepare your World for 2012
Tuesday 25th October 7:30- 8:30pm
Leaving school is an exciting but challenging time. Teens need new skills and the mindset to be competitive and successful in the adult world.
Learn what has to change and how to go about it so the whole family is happy!
Presented by:
Yvonne Godfrey – Young Adult expert & Founder of MIOMO
(10 Day Live-in course on independent living for 17 -24 year olds)
To register for these FREE webinars go to: https://www1.gotomeeting.com/register/346575465
For more info on Miomo or the Webinarswww.miomo.co.nz
Call Yvonne on 09 413 9777 or 027 249 5444
An epic networking event for young people, people with disabilities, family, whanau, service providers and generally cool people to connect with really big brands making a massive difference for people with disabilities.
With presentations from:
CCS Disability Action – accessible communities
Toyota – transport innovation
Vodafone Foundation – funding for the youth sector
Drake Diversity – employment for people with disabilities
Paralympics NZ – vision for disabled athletes
Alex Erasmus – Speaking about social / online media and how we could be utilizing this more fully
Carabiner Mentoring – Move, Touch Inspire
27th September, 10 – 12, Columbus Café, Smales Farm
RSVP to cam@yesdisability.org.nz
The Law Commission is seeking community views on the legal structure and rules that should govern community organisations.
This is a great opportunity to get involved in the way your community is run. Many of our mental health services are run by Charitable Trusts and will be impacted by any changes to legislation – for better or for worse. If you have a stake in these services – as a person using them or as a person working for them, we encourage you to get yourself along.
WHY:
The century old Incorporated Societies Act 1908 is in need of major reform and updating.
It doesn't relate to the needs of the thousands of existing Incorporated Societies and Charitable Trusts.
This important review affects Charitable Trusts also because the Commission is considering whether a new Incorporated Societies Act should also replace incorporation under the Charitable Trusts Act.
The Community Sector has an opportunity for input into the Law Commission's review and to influence the recommendations it makes to the Government.
WHEN: Thursday 8th September, 10am – 12.30pm
WHERE: Waitakere Community Resource Centre, 8 Ratanui St, Henderson (up the service-lane behind National Bank)
Tea & Co ffee will be provided. No carparking available onsite
3hrs free parking on Henderson Valley Rd–next to the Railway Bridge. Paid parking in multilevel carpark, entrance on Trading Pl
For more info or to RSVP by 6th September contact Mandy on 09 838 7903 or mandy@communitywaitakere.org.nz.
If you are unable to attend, invite another person from your organisation to take your place.