The Community Resources Directory
Nau mai, welcome!
Here we have collected together a comprehensive list of New Zealand's mental-health recovery resources just for you.
You'll find support services, crisis teams, helplines and therapists alongside creative connections, theatre groups, retreats, interest groups, service-user networks and more.
If you have something to add, please let us know. Together, we can make sure everyone is linked in and aware of what is out there to help!
Click the image below to open the directory, save it, print it and share it around.
[Last updated: 18 September 2014]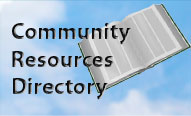 Funding Your Treatment
There are a number of different ways you might be able to access free treatment for mental-health problems.
Ask your local GP about the services available at your local Community Mental-Health Centre –

every

community District Health Board has at least one – in Auckland there's one in every region.  They usually provide community support (like Key Workers), psychological therapy, counselling and psychiatrist services. You usually need a referral from your doctor to be able to use the services at your Community Mental-Health Centre, but some services accept self-referrals. Only those with severe issues will have their referrals accepted. People with mild to moderate conditions may need to look elsewhere.

If your GP is part of the ProCare PHO, you may be eligible for funded GP mental healthcare AND access to 4-6 sessions of psychological intervention (and in some instances funded psychiatric review if indicated).

As of 2009, all PHOs have funded primary mental health programmes, so for most people your GP practice will have funding – though how the funding is used will differ, and some programmes tend to refer mainly to counsellors rather than psychologists or psychotherapists.
If you talk to your doctor you may be able to get access to a Key Worker or  a publicly-funded psychologist or psychiatrist. A key worker is someone who checks in on you and provides additional support.
If you have experienced sexual abuse or assault you may be eligible for ACC support to pay for therapy with a clinical psychologist or psychotherapist. Ask your GP doctor about making a

Sensitive Claim

.
If you need help to pay for counselling services related to your disability or health condition or if you are in hardship, you may be able to get help from Work and Income. Talk to Work and Income about whether you qualify for a Disability Allowance to help pay for counselling and what you need to do to access it. You may need a medical certificate from your GP. There is a cap on how much assistance can be provided each week and depending on the service-provider's cost you may need to pay part of the fee.  To find out what assistance may be available, contact Work and Income on 0800 559 009 or visit the Work and Income website

www.workandincome.govt.nz

If you are deaf or find it hard to communicate by phone, you can send a message to WINZ's Deaf Link free-fax service on 0800 621 621 or email

MSD_Deaf_Services@msd.govt.nz

There are a number of free and low-cost counselling and talking therapy services available. Google is your friend. We have collected some of these together in the Community Resources Directory though they are difficult to keep up to date. Don't be afraid to ask a potential therapist if they have any low-cost or subsidised options. They will often be most happy to advise you of any financial support that is available.
If you are in paid employment, you may be able to access free counselling through your company's Employee Assistance Programme. For more info visit

www.eapservices.co.nz

or talk to your employer.