This is us
We are a small and ever-evolving team of volunteers (currently just a pair) who have a personal experience of recovering from a mental-health problem or have experience of supporting someone we love through the process. Some of us fit in both those categories. We each also have a range of professional skills to back up our personal perspectives and address their limitations. Together we make content for the website and share it round. Our mission is to make it easier for people to find what they need to recover from a mental-health problem. If you'd like to get involved, contact us.
Dr. Miriam Larsen-Barr
Resource Design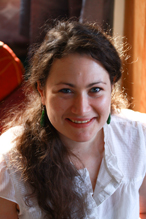 Miriam has a long background in the field of psychology and the service-user movement. She found it a struggle to find what she needed to get well – what worked for her ranged from poetry to a clinical psychologist and it took years to find her way to these things. Her experiences left her with a passion for stigma reduction and a drive to help other people find what they need much sooner. After her undergraduate degree, Miriam spent several years working as a supporter for people experiencing mental health problems and other disabilities. Engage Group grew out of this work in 2007 and became the focus of Miriam's Master's thesis (1st Class Hons), The Transdiagnostic Approach to Anxiety Treatment in an Education and Support Group Setting, this website and a peer-reviewed article in Psychosis.  Following this she spent three years working to reduce stigma as part of the national Like Minds Like Mine initiative, before moving on to train as a clinical psychologist (2012-2016). Miriam's Doctoral research, Experiencing Antipsychotic Medication: From First Prescriptions to Attempted Discontinuation has been read widely online and is published in Psychiatry Research and Social Psychiatry and Psychiatric Epidemiology. Since graduating Miriam has co-founded the Aotearoa Therapists with Lived Experience Network (ATLEN), and now works full-time as a clinical psychologist and family therapist across two different DHB services for children and adolescents and people who have experienced a first episode of psychosis. She writes the occasional blog for Mad in America and in her other life spends her time writing and performing poetry.

Daniel Larsen-Barr
Website Design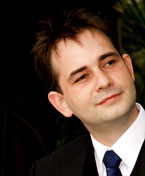 Daniel makes sure that we have the latest information and that we communicate it well. Without Daniel, Engage Aotearoa would not exist – he built the first website from scratch, after teaching himself to do it on the internet. He continues to maintain the website and manages our community engagement resources, keeping the content of the Community Resources Directory, Mental-Health News and Events Blog and Online Resources Pack current and expanding. Daniel is a published poet with a BA in English literature and philosophy and a background as a consumer advisor and creative writing tutor. He holds a non-pathologising perspective and wants to see people experiencing distress being treated as normal members of society, who have an equal opportunity to live well.
Our thanks to the people who have been part of the Engage Aotearoa journey
Diane Hewitt

Michelle Bolton Durey

Sheree Veysey

Taimi Allan

Emma Edwards

Catherine Beyer

Ken Larsen