The Engage Aotearoa Operations Team
We are a small and ever-evolving team of volunteers who all have a personal experience of recovering from a mental-health problem or have experience of supporting someone we love through the process. Some of us fit in both those categories. We each also have a range of professional skills to back up our personal perspectives and address their limitations. Together our small team of volunteers oversee running CMHRT's Engage Aotearoa operations. Our mission is to make it easier for people to find what they need to recover from a mental-health problem. If you'd like to get involved, contact us.
Miriam Larsen-Barr
Service Director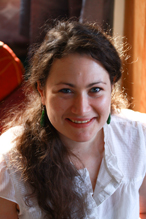 Miriam has lived experience of recovery from trauma, depression and suicidality. She found it a struggle to find what she needed to get well – what worked for her ranged from poetry to a clinical psychologist and it took years to find her way to them. Her experiences left her with a drive to help other people find what they need much sooner. Engage Group and then Engage Aotearoa were born. As well as inhabiting a service-user standpoint, Miriam has a Master of Arts with First Class Honours in psychology, a Postgraduate Diploma of Arts in psychology, and a Bachelor of Arts in psychology and employment relations, so she can speak beyond her own individual experience and point to research and evidence that backs up what we do. To date, she has studied community interventions, emotion regulation, anxiety management, cognitive-behaviour therapies and support groups. Miriam is an experienced presenter and workshop facilitator and has years of experience working as a supporter for people experiencing mental health problems and other disabilities to live independent lives in their communities. The development of Engage Group grew out of this work and became the focus of Miriam's Master's thesis, The Transdiagnostic Approach to Anxiety Treatment in an Education and Support Group Setting and a peer-reviewed article in Psychosis.  Her interest is on identifying actionable, evidence-based strategies for recovery – and then sharing them as far as possible.
Daniel Larsen-Barr
Information Manager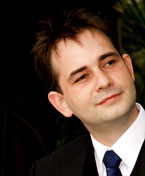 Daniel makes sure that we have the latest information and that we communicate it well. Without Daniel, Engage Aotearoa would not exist – he built the first website from scratch, after teaching himself to do it on the internet. He continues to maintain the website and manages our community engagement resources, keeping the content of the Community Resources Directory, Mental-Health News and Events Blog and Online Resources Pack current and expanding. Daniel is a published poet with a BA in English literature and philosophy and a background as a consumer advisor and creative writing tutor. He holds a non-pathologising perspective and wants to see people experiencing distress being treated as normal members of society, who have an equal opportunity to live well.
Catherine Beyer
Directory Editor
The Directory Editor works with the Information Manager to maintain and expand The Community Resources Directory. If you have a resource to add to the Directory or information to correct, contact Catherine and she will make sure your information is included in the next update. Catherine has worked in health promotion for over 10 years, in the fields of allergy awareness and perinatal nutrition, and also as a healthy eating programme facilitator with the Salvation Army.  At university she studied biochemistry, nutrition and public health.  She is passionate about advocating for service-user rights, informed consent, and non-drug alternatives to dealing with mental distress.
Email Catherine: directory@engagenz.co.nz