Welfare Reforms – a discussion hosted by Auckland Women's Centre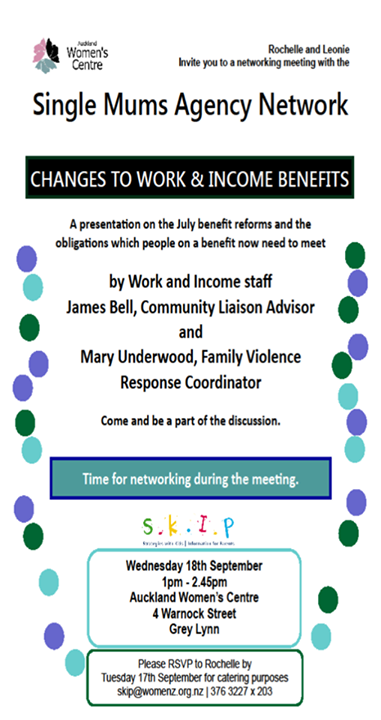 A community discussion on the July benefit reforms and the obligation that people on a benefit now need to meet.
Presented by Work and Income staff James Bell, Community Liaison Advisor and Mary Underwood, Family Violence Response Coordinator.  Be a part of the discussion.
Wednesday 18th September, 1pm – 2.45pm
Auckland Women's Centre, 4 Warnock Street, Grey Lynn
Please RSVP to Rochelle by Tuesday 17th September for catering purposes
skip@womenz.org.nz | 376 3227 x 203