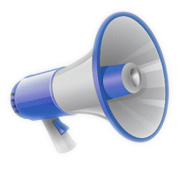 This is a place for the community to find and share mental-health related news and events that could be of interest to people seeking recovery and/or their different supporters. Browse from the top to find the latest updates. Use the search bar or drop-down list on your right to find something specific.
Subscribe for email updates
You'll receive a Monday-morning email with the latest updates, whenever new content has been added.
Follow this link to the subscription form.
Share your own notices
Follow this link to find out how to share a notice of your own.