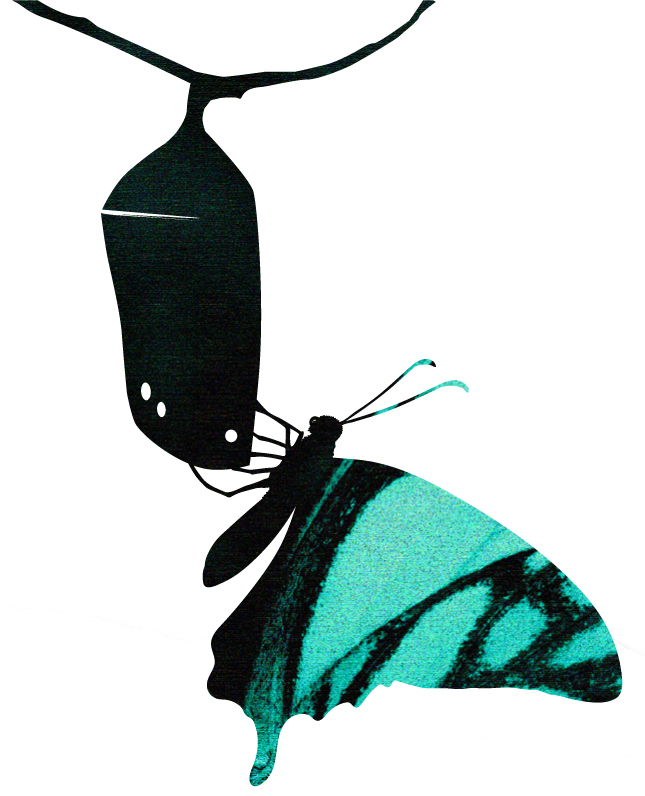 Four true stories of recovery from being suicidal as told by four creative writers.
In Aotearoa, New Zealand, 1 in 6 people have suicidal thoughts each year. It is a normal human response to feel hopeless sometimes. It takes a great deal of distress tolerance, brute determination, skill development, support and understanding to survive the urge to act on those thoughts and feelings when they arise. But hardly anyone ever talks about suicidal thoughts and feelings, making it even harder for people to find out how to get through. The Butterfly Diaries gives voice to the stories of those who have been there and made it out alive. Sean, Jane, Mary and Brad have all been suicidal, survived their own suicide attempts and found their way to a place where they are glad to be living their lives. In The Butterfly Diaries they share how they strengthened their wings and learned to fly.
Read our first review!  Read our second review!
Foreword by Mike King. Stories by Raewyn Alexander, Henrietta Bollinger, Owen Bullock and Phoebe Wright.  Edited by Miriam Larsen-Barr and Michelle Bolton. 62 page, perfect-bound, paperback with colour cover.
How to Order Your Copy
The Butterfly Diaries is currently out of print and orders are closed for the time being. Contact us for more info. 
The Butterfly Diaries is free for individuals in the community, but we ask that you make a small donation to help the project continue, if you can.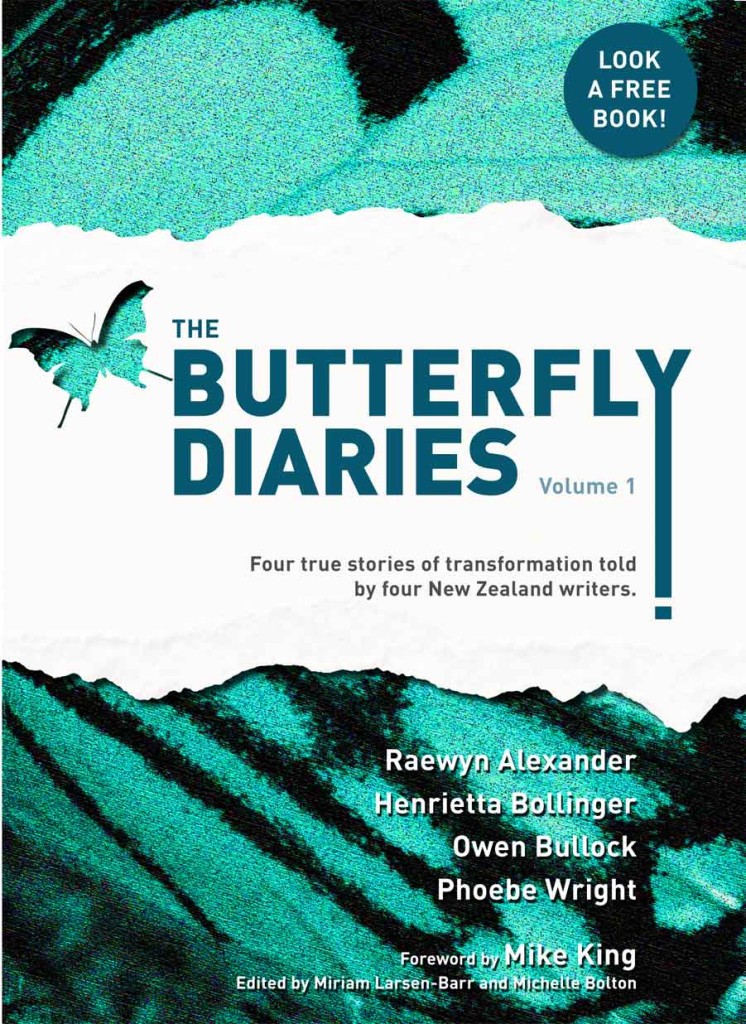 To order a copy for yourself or someone else, just send us an email. If you can't afford to make a donation, still email us. We will send you copies anyway.
The minimum suggested donation for individuals is NZ$2.50 per book (the cost of postage and handling). Adding extra to your donation helps us to print more books.
Organisations can still order books too. We ask that you make a minimum donation of $5 per book. This allows us to keep copies available for individuals who may not use services. If you can't afford the minimum suggested donation for the number of books your service needs, contact us. We are dedicated to making copies available.
Delivery takes two weeks. The Butterfly Diaries is currently out of print and orders are closed for the time being. Contact us for more info. 
Help Make Copies Available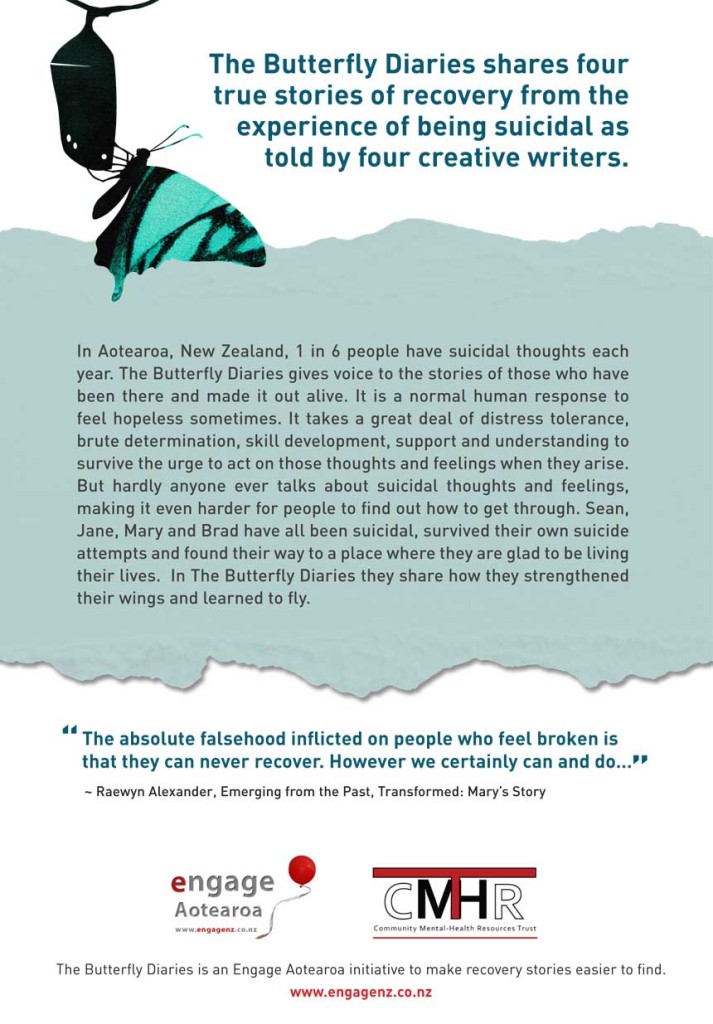 You can help get more copies of The Butterfly Diaries out there for people to read
For every $5 you add to your donation, you cover the costs of printing and posting another copy to someone else who can't afford to make a donation.
If you've already ordered books and want to support the project, you can also make general donations on the main Engage Aotearoa Donations page.
Sponsor a Print Run
Organisations and individuals who sponsor a print run can nominate a school or community group (or their own service) to receive part or all of their sponsored run.
Your contribution to your community will be acknowledged on an insert in the front of each copy you sponsor. Alternatively, your contribution can be anonymous if you would like.
Contact us if you'd like to know more.
The Butterfly Diaries is a nonprofit initiative from Engage Aotearoa, produced by volunteers with lived experience of recovery who want to be part of positive social change. Engage Aotearoa is unfunded, staffed entirely by volunteers and relies solely on donations to cover the costs of operating.