This week, to attain, maintain or regain your sense of wellbeing…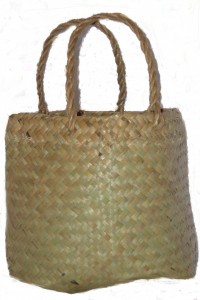 … practice holding onto good memories by making and using a Memory Jar. To make a Memory Jar, all you need to do is get a jar with a lid that you can fill with reminders of your positive, special or treasured memories throughout the year. Each day, write down at least one positive thing you want to remember later. Write down the small things like amazing views or scenery you have seen or fabulous food you have eaten or moments of laughter with friends as well as the big events and achievements that happen throughout the days and weeks of the year.  Some people add objects and pictures to their memory jars too – like ticket stubs from good movies and concerts, photos of friends, shells from beach trips, dried flowers etc etc. Your Memory Jar can become a real lucky dip of treasured moments that you will be able to use as fuel for feeling good in days to come.
To start with, you'll need to get my Memory Jar ready.  Click here to see some Memory Jars made by other people. Some people decorate their memory jars – you could get really creative with this.
Next schedule in some time each day for the next week, to write at least one new memory on a slip of paper and add it to the jar.  If you have been feeling low, try to choose a time of the day when you usually feel the best. It is harder to notice positives when we are feeling negative, so if you find it tough to think of positive memories from the day, don't be hard on yourself for it. It helps to start small with just little things that have brought us a bit of pleasure. You might find it easier to write things down as they happen or to think back further than this one day or week.
At the end of the week, look through your Memory Jar and practice remembering each of the good moments. Plan how to continue adding to your jar as you move through the year and then dip into it when you need some help to hold on to the good bits alongside the areas of dissatisfaction you carry or for those times you need some inspiration for how to feel better. It might help to keep it somewhere you will see it often. Reviewing your Memory Jar regularly will help you to get comfortable holding your positive memories in mind without cancelling them out with the bad stuff that has happened. This can help us to prevent the difficult things from taking over our whole view.
You might find yourself having pessimistic or cynical thoughts about the activity, especially if you are in a low mood right now. Finding it hard to remember positive things doesn't mean that there have been no positive things. It just means you haven't noticed any positive things or you didn't count them when you did, maybe they seemed inconsequential or insignificant. Sometimes it can help to write down something you think you would find positive on a different day if you were in a better mood. By practicing the art of writing something down every day, you will practice holding onto positive memories in the face of difficulty and hardship, when it is all too easy to forget them. You'll also have a really neat record of your year to look back on in days to come.
As you gather more and more memories in your jar, and get comfortable noticing, recording and recalling positive memories, add 'Use My Memory Jar' to your Personal Coping Kete for moments of stress and distress. If you are finding things hard, take out your Memory Jar and use it to shift my thoughts to good times and moments of gratitude and find some ideas for things to do in the present to shift your mood. In times of stress and distress, as well as remembering good memories, try to add one new good memory to your Memory Jar a day. Even when everything is terrible, you will be able to find one good thing to add to your Memory Jar. Doing this during tough times might help you to balance out some of your unwanted thoughts and feelings and shift the intensity of your moods a bit.
_ _ _ _
Happy New Year from Engage Aotearoa/CMHRT and Engage Resources Ltd.