This week, to attain, maintain or regain my sense of wellbeing…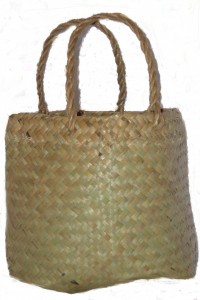 …I will practice connecting with the community around me. This week, as I move through each day, I will practice belonging to my community and letting my community belonging to me. We so often live right next to each other for years, without ever stopping to say 'hey how is it going?' to each other and the world can become a lonely, anonymous place at times.
This week, I will say hello to the shop-keepers and checkout operators and stop to pass the time of day. I will introduce myself to my neighbours if I don't know them and pause to chat when I see them.   I will take part in any free, public events and projects like music in parks, open mic nights, art exhibitions or tree planting working bees. I will walk around my community and appreciate the spaces around me. I will take the time to ask people about themselves and what they do, whenever I have a chance so I can learn about the people around me.
All the while I will remind myself that I am part of a wider community and the wider community is part of me. When I am bored or at a loose end, I will do something to connect with being part of that community. This week I practice getting to know my community and letting my community get to know me.
After engaging with my community for a while, I will be well prepared to self-soothe and distract myself from negative thoughts and feelings when the going gets tough. The experience of connection will be like ammo when I find myself feeling disconnected or lonely. Connecting with my community may help me practice expressing myself to others and build a wider support network of people I could turn to in a rough spot.
When I am familiar with doing things that connect me to my community, I will add 'Connect with Being Part of a Community' to my Personal Coping Kete as a way of shifting my mood during times of stress and distress. If I am feeling down, I will be able to turn to one of my familiar community connection strategies to distract myself. Doing things that connect me with my community might also help to self-soothe some things too, especially if I've been feeling isolated. When I notice my self-talk seems lonely, I will remind myself of my previous experiences of being connected to self-soothe and I will try to put some of my previous activities into action.