This week, to attain, maintain or regain my sense of wellbeing…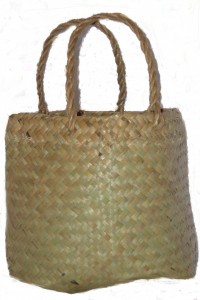 …I will practice relaxing myself with my breath. Whenever I notice my breathing, I will clasp my hands together and place them on my belly, just below my rib cage (right on my diaphragm). I will imagine my stomach is a balloon. As I breathe in, I will blow my belly up like a balloon, pushing my hands out. I will let my breath fall out slowly through my lips in one long, smooth breath. I will take 5-10 breaths like this, blowing my belly up like a balloon with every breath in and letting the air out nice and slowly on each breath out.
As my mind distracts me from the task, I will bring my attention back to my breathing. It can help to notice the movement of the hands, the sensation of the breaths and to count out each deep breath in and out 'In one….out one…in two…out two…'
Afterwards, I will notice what effect this breathing exercise has on me. I will notice how the heart slows down, how the body feels more still, the mind more calm.
When I am comfortable slowing my breathing down like this at an ordinary time, I will add 'Balloon Breaths' to my Personal Coping Kete as a way of coping with stress and distress. When I feel agitated or upset, I will be able to take a brief moment to do 5-10 balloon breaths and calm down my physical stress responses that make it difficult to think clearly and respond in a helpful way. By taking a moment to breathe deeply and fully, I will be able to clear my head a bit before I act on my emotions.
Balloon breathing is another way of thinking about diaphragmatic breathing.  Diaphragmatic breathing is a well-known strategy for calming physical stress responses and is a great base for any number of relaxation exercises like visualisation and sensory modulation.