This week, to attain, maintain or regain my sense of wellness…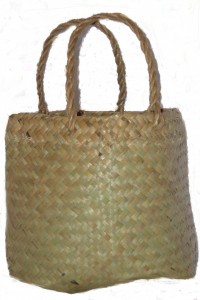 …I will practice using self-talk to remind myself of the things I value and care about. In this way I will give myself regular reassurance that despite how things might sometimes turn out, I ultimately have positive intentions. I can relax and let my values guide me. 
To prepare myself to self-soothe like this when I am distressed by negative thoughts about myself, I will first spend some time, maybe with a pen and paper, to think about what my values are. I will ask myself, "what is it that I think is most important in life?"
I will then practice regularly reminding myself "I am the kind of person who values…xyz… so no matter what happens out there, I am all right in here."  
If I find that my distress stems from my doing things that don't sit well with what I value, then I will be able to move on to a more problem-solving based strategy to discover what I could change or how I could respond. This week, I will practice seeing the evidence of my self-worth in the values that I hold, the things I believe in and strive for.
Once I am comfortable being aware of my values and trusting them to guide me, I will add this strategy to my Personal Coping Kete as a way of soothing feelings of distress.