This week, to attain, maintain or regain my sense of wellbeing…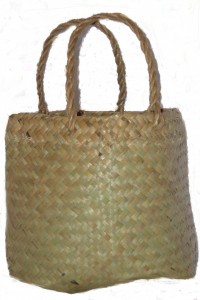 …I will practice expressing myself and getting support by telling someone I trust that I'd like someone to talk to and asking them if they can listen. This is something we pretty much all need to do when the going gets tough, but which can be really hard to do if we are distressed and out of practice. This week, at the end of each day, I will call or visit someone and ask them if they can lend me an ear so I can get some of the day's stress off my chest. Then I'll tell them a bit about my day and anything stressful that has stuck with me. By checking in with them about their day as well, I'll be able to help them leave the conversation feeling listened to as well. This might bring us closer.  Sometimes it can help to let people know what we are up to – I might even tell some of my friends that I am practicing asking for help and talking about my problems and that they might hear from me as I go.
Once I am comfortable asking someone to listen, I will add it to my Personal Coping Kete as a way of coping in times of distress. I will be used to talking to people about small stresses and I will be used to reaching out, so it will be easier to do.