This week, in order to attain, maintain or regain my sense of wellbeing…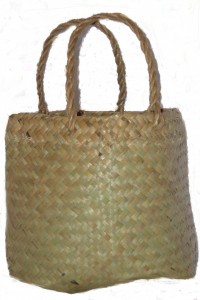 … I will practice coping with uncertainty by creating a simple vision for the future that I can have faith in achieving and then reminding myself of it on a regular basis.
First of all, I will think of the simple things I would like to see in my future. I will make sure I think of positive and realistic things, that I could have faith in achieving or maintaining if I put my mind to it. I could list things like being close to my family, a safe place to live, regular healthy meals or a daily routine I enjoy.
Second, I will visualise or imagine what a day would look and feel like in that future. I will try my best to bring a realistic and detailed picture of it into my mind, from waking up in the morning to going to bed at night.
Finally, I will write down all of the things I imagined I did and experienced as part of that day.
As I move through my week, I will regularly bring my mind back to that simple vision of my future and remind myself that no matter where I am now, my vision of the future is where I will one day be. If I find this hard, I might set an alarm on my phone to remind me to spend a moment visualising it.
Whenever I can, I will mindfully do what I imagined I would do in the course of a day in my vision of the future.  In this way, I really can have faith that I will gradually get there and I will give myself small bits of evidence that helps me have hope every day.
When I am familiar with creating a simple vision and visualising it throughout the day, I will add it to my Personal Coping Kete as a strategy for self-soothing and engagement in times of stress, distress or mental unwellness. When I am finding it hard to have hope, I will focus my attention on creating something I can have hope in.
By spending time visualising a positive picture of my future and reminding myself of the small things I can do to achieve it, I can actively balance any worried thoughts I might be having about how things are going to turn out and leave room for the possibility that everything will turn out okay in the end.