This week, to attain, maintain or regain my sense of wellbeing…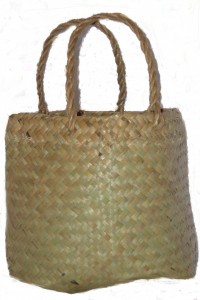 …I will practice stretching to distract myself from the present moment and lift my energy.
Once a day I will spend a few minutes doing some basic yoga stretches. As I do them I will practice mindfully focusing my attention on the movements I am making and the way they feel in my body. I will practice letting thoughts of the day pass through my mind as I observe them and bring my mind back to my stretches.
Neck Roll: Standing up, relax your shoulders, drop your head forward to rest your chin on your chest. Slowly roll your head to rest your right ear on your right shoulder, pause, return to centre then slowly roll your head to rest your left ear on your left shoulder, pause, return to centre. Repeat.
Shoulder and Arm Rotation: Stretch your arms out to the side and imagine you are pushing apart two walls. Repeat three times. Keeping the arms at shoulder level, rotate the shoulders forwards and then backwards. Repeat three times. Slowly drop arms to the side and observe the sensation produced in your body.
Swaying Tree pose: Standing with your feet at hip-width, reach your arms above your head, clasp your hands together, exhale and lean gently to the left. Inhale and come back to centre. Then exhale and lean to the right. Repeat.
Cat Pose: Kneel on all fours with hands shoulder distance apart and your knees the same distance apart. Exhale while arching your back up and looking down at your belly. Hold for a few seconds. Inhale as you arch your back down and lift your head.
Once I am familiar with doing stretches as part of my ordinary day, I will add them to my Personal Coping Kete as a way of distracting myself from distressing moments and times of stress and tension. When I notice I am feeling tense, I can take myself away from present company for a moment and practice my stretches.