This week, to attain, maintain or regain my sense of wellness I will …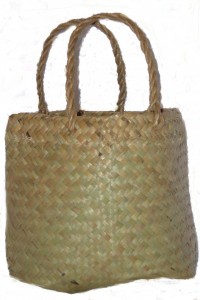 Spend 1 minute doing diaphragmatic breathing every morning.
Diaphragmatic breathing is a standard relaxation/breathing exercise where you:
Place one hand flat on your stomach and one on your chest.
Breathe in slowly through your nose (or pursed lips). With each in-breath, push your belly out and imagine pulling the air into the bottom of your belly.
As you breathe in watch your hands; the hand on your belly should rise more than the hand on your chest.
Pause briefly.
Breathe out slowly through pursed lips (as if silently whistling).

Your out-breath should be 2 times longer than your in-breath – though that is something to aim for over time.

Pause briefly.
Breathe in again and continue with the pattern of slow deep breaths in and slow, relaxed breaths out for 3-5 minutes.  It might help you to do a count for each breath in and out (e.g. 2 seconds in and 4 seconds out).
You can do this without the hands if you wish, but it can help to ground things and focus on the out breath.
This exercise takes practice before it is useful.  If I get hungry for air, I can try yawning or opening my mouth wide to relieve the sensation; it happens because the body is used to another breathing pattern and this is new.
Breathing is a way to control heart-rate and racing thoughts, reducing anxiety and panic and getting some space between feeling and responding.
Once I have become comfortable doing the breathing exercise every day, I will add 'Standard Belly Breathing Relaxation' to my Personal Coping Kete as a self-soothing or distraction strategy in times of stress or distress.