This week to attain, maintain or regain my sense of wellbeing…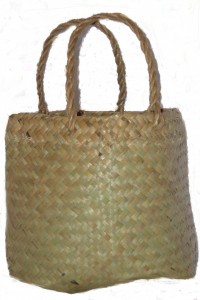 I will begin practicing how to replace unwanted automatic thoughts with balanced alternatives that better serve me in the moment.
First, I will spend a couple of days noticing which automatic thoughts seem to pop into my head repeatedly. At the end of each day I will write down the most repetitive automatic thoughts I had that day.  If I already know which automatic thoughts are most repetitive, I can skip this first step.
Once I know which thoughts I want to change, I will prepare alternative statements that I can use to counter those unwanted automatic thoughts when they pop into my head. Whenever I hear myself thinking one of the unwanted automatic thoughts, I will say the balancing thought to myself, either in my head or out loud if I want to.  The more I am able to practice saying the new balancing thought to myself, the more automatic it will become.
Over time, I will be able to teach myself a new more balanced way of responding in the moment. In the moment, a balanced way of thinking will soothe my sense of distress, provided I am able to believe the balancing statement I give myself.
For example, a really common repetitive automatic thought is "I can't do this." This is a thought that can pop into a head in almost any difficult situation and increase how distressing it is. A possible balancing statement is – 'This could be tricky, I just need to put one foot in front of the other.'  Each time I hear myself think 'I can't do this' I will say my prepared balancing statement to myself instead.
It is really important to make the balancing statements ones that I can believe and agree with. Otherwise the exercise seems contrived and unnatural – it is likely to feel weird anyway, because the balancing thoughts are new ones.  It is very common for people to make balancing statements that are more about what they think they should think, rather than what they really could believe to be true.
Note: As balancing statements are generally new, they do feel unfamiliar and uncomfortable to practice, even if you have selected one that you believe in 100%.  It will be important to persevere through this feeling of unfamiliarity before the balancing thought will start to feel comfortable to hold for yourself. Alternatively, feeling uncomfortable saying the statement may be an indication that it is not something you really can believe yet and perhaps the statement needs to be changed a bit.
Once I have become comfortable doing this activity of noticing my thoughts and countering them with balanced statements I believe, I will add it to my Personal Coping Kete as something to try during moments of stress and distress when I want to connect with a different way of thinking about things.