This week, to attain, maintain or regain my sense of wellbeing…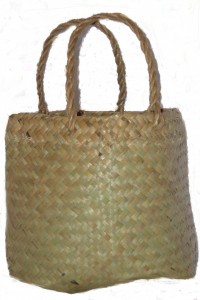 I will practice using poetry to express myself. I will use the short 'Ten Words' writing exercise to sort out my thoughts, centre myself and express what is going on for me.  By making myself aware of what my current moment is all about, I will be able to move beyond responding in the moment based on my emotions, by getting a better understanding of what they are about. This will help me to better express myself to others if I want to.
After the writing exercise, I will turn to a support, engagement, mindfulness or self-soothing exercise if I am still feeling distressed, pressed or stressed in any way. Understanding things is a great tool, but it does not automatically mean that we will feel better. This writing exercise doesn't guarantee we form the most accurate or expansive understanding either. To do that, we need to talk to other people.
This week I will do the writing exercise at least one time a day, keeping in mind that it usually takes 90 repetitions of something new before it becomes an automatic, easy way of responding.
Once I've gotten used to writing poems, I will add it to my Personal Coping Kete as a way of expressing myself when I am experiencing stress or distress.
Ten Words Writing Exercise
Step 1: Write down ten words that come into mind when you think about what you are experiencing in the current moment (that's right now). If you can't think of ten, just write down however many you can think of.
Step 2: In any order you want to, write one sentence to expand on how each word is relevant. You can simply explain why you wrote the word down or you might like to describe the way the word is experienced or felt or compare it to something that it reminds you of.  If you would like to get creative, this exercise can be used to write a short story or a poem. This is a useful thing to do, because these can be often be read to others.
For example
1. Stress | 2. Stretched | 3. Jittery | 4. Responsibility | 5. Racing | 6. Commitments | 7. Money | 8. Hunger | 9. Love | 10. Value
stress: my stomach holds it, acid-tongued.
Stretched: i am my own god of destruction and creation, i want to reach in all directions like Siva
Jittery: i pull myself these ways, the pulse running to keep time with the mind
Responsibility: so many rocks i've got to hold up above my head and balance there
Racing: while i send my brain stem messages of 'calm. the. hell. down.' and 'this. is. not. a. survival. moment'
Commitment: and i have promised things i mean to keep, which also is heavy
Money: and there is never enough of the things that we need
Hunger: and there is so much we want to get out of all this
Love: and i'm still struggling to let you love me and trying to relinquish my controls.
Value: it is still easier for me to trust the dark in a stranger's eyes than let the light in yours reach me, but i am learning.
If I take out all my 'inspiration words' and join up my lines, they become a poem! This is something I could read to a friend or family member to communicate what I am dealing with at the moment.