This week, to attain, maintain or regain your sense of wellbeing…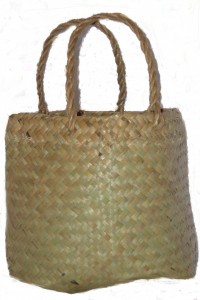 … practice being aware of your valued actions by visualising or symbolically planting seeds for each of your valued intentions.
It is New Years Eve and that is good time to set goals for the coming months, but goals tend to be short-lived and easily side-tracked by shifting priorities. On the other hand, our values represent how we want to be in the world, regardless of the state of our goals. Values are always in progress, whereas goals can be achieved, failed or finished with. A goal might be to 'Quit Smoking'. A value might be 'Caring for my Physical Health.' See the shift? A goal is a place on a map, but a value is a direction on the compass we use to guide us. Different values tend to take on differing levels of importance as we move through life. Much of the suffering we go through is the result of being distant from our values, or prioritising one set of values over things we also hold dear to our hearts.
So this week, try doing a 'Seed Planting Ceremony' for the New Year, or the day or week ahead. First, take a moment to sit in stillness and bring your mind to what you want to nurture in your life. How do you want to treat yourself, the planet and others in the coming months? What is most important to you right now? When your mind throws up thoughts of what you don't want, name it to yourself and bring your awareness to the values you would like to be guided by in such situations. What do you want to stand for as a person? What brings vitality and meaning to life for you? Write everything down as you go, then read back through and pick out the things that are priorities for you at the moment.
Next, make 'paper seeds' for each of values you want to 'plant' and nurture in your life by writing each one down or drawing them on a separate piece of paper. Give a name to each of the 'seeds' you are planting so you can easily bring it to mind when you need help to find a valued path forward. Choose a small object or picture for each of the important 'seeds' too if you would like. Next reflect on what you are doing, have done, or would do when living fully in line with this value that is so important to you? What small actions will grow it? Write these down too and then place the paper and the object in a special jar or container.
Try to create at least one different 'seed' for each of the areas of your life that are important to your health and wellbeing. As you learn more about what you value in your heart of hearts, you can return and create more paper 'seeds' to grow.
Take some time once a day to turn your mind to the 'seeds' you 'planted'. Pick a few out of the jar, reflect on the ways you have moved towards it that day, acknowledge the things that have pulled you away with compassion, and visualise yourself nurturing this in yourself tomorrow.
As you move through each day, see if you can practice bringing your attention to these valued directions, by naming them to yourself as a reminder and seeing how they can guide your next steps.
Once you are comfortable with setting your intentions by naming and visualising the values you want to nurture, add 'Plant Seeds and Nurture Them' to your Personal Coping Kete. Then in times of stress and distress, you'll be able to returning to your values as helpers and visualise how you want to move forward, given what you have got.When you notice myself feeling lost or confused or distressed or uncertain, pause, find a valued direction, and choose one workable step towards it.