This week, to attain, maintain or regain my sense of wellbeing…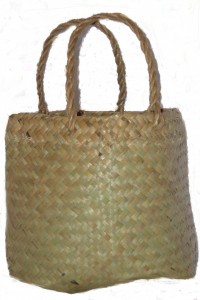 …I will spend a moment every morning taking some calm, slow breaths while I repeat a couple of positive self-affirmations in my head.  For just two minutes, I will sit still, with my eyes closed, as I breathe deep into my belly and gently repeat my affirmations in my mind. As I notice my mind drifting away from my affirmations into doubtful, critical or negative chains of thought, I will bring myself back to my slow breathing and once more begin repeating my affirmation to myself. After a couple of minutes I will open my eyes and carry on with my day. Before I try this, I will need to prepare some statements that I might find validating, hopeful, strengthening or soothing in some way. 
A positive self-affirmation is just a statement about something positive that I think is true about myself or my place in the world.
What is a useful, comforting affirmation for one person, might not be any help to another person. So this exercise involves doing some exploration of what fits for me. Some people use inspiring quotes they have read somewhere, others use simple self-statements like "I am okay, whatever happens, I can survive it." Others like to acknowledge their values and intentions. Others like to remember things like "I am connected to the wider universe and the ancestors that came before me." Really, an affirmation can be anything at all.  Over the week, I will pay attention to the kinds of statements that I find useful and figure out what kinds of self-affirming statements work for me.  This week, each morning, I will have a chance to get used to hearing myself being kind and encouraging to myself.
Once I am comfortable with doing a breathing exercise while I think some self-encouraging statements, I will add the Breathing Affirmations to my Personal Coping Kete as a way of coping during times of stress and distress. When I notice myself feeling upset or troubled in some way, I will take a moment to breathe and feed my mind some soothing, strengthening thoughts.