This week, to attain, maintain or regain my sense of wellbeing…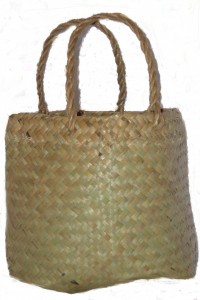 …I will practice telling the difference between my expectations and my good intentions and get in the habit of letting my intentions guide me instead of my fears. While my expectations are useful, they can get in my way at times, but my good intentions bring me back to what it is important to me, back to my values.
This week, I will take a moment every morning to practice slow, belly breathing while I focus my attention on visualising my positive intentions for the day. 
Before I get out of bed in the morning, I will lie back and do a few minutes of belly breathing.
As I breathe slowly down into my belly and let each breath float back out, I will think about my good intentions for the day by saying to myself "today I would like to …." and then picturing it happening in my mind.
If my self-critic or inner future-predictor interferes and I start thinking about barriers to my good intentions or reasons why it won't work out, I will notice the thoughts then come back to my breath and my intentions for the day. After a few minutes, I will open my eyes if I had them closed and move on into my day, carrying my values and positive intentions with me.
In this way, I will get used to setting aside my expectations to get a clear sense of what I value and what I want to happen, so I can carry these things throughout my day and come back to them when I find myself in a tough moment. I'll also get to start my day off with a bit of calm breathing which might help set me up for a more relaxed day too.
Once I am comfortable with spending a few moments breathing and connecting with my values and wishes rather than my fears and expectations, I will add this to my Personal Coping Kete as a strategy for self-soothing during times of stress and upset.When I notice I am distressed, I will be able to take a moment to breathe, come back to my own values and intentions as a way of soothing my unhelpful thoughts and problem-solving how I will deal with the situation I am facing.