This week, to attain, maintain or regain your sense of wellbeing…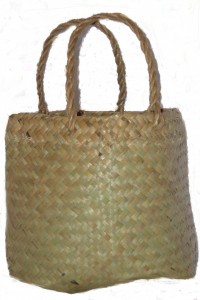 … create a compassionate self to call on in times of stress and distress. We often have a strong self-critic or even a self-bully that pipes up to tell us all the worst things about ourselves and what we are going through. If we reflect on our self-talk in times of distress we might notice we use blaming, judgmental and sometimes downright mean words with ourselves that leave us feeling ten times worse. Having a compassionate self allows us to use soothing, understanding, non-judgmental, kind and supportive words with ourselves instead of or in response to the self-critic or the self-bully.
Start out by creating a character map of your compassionate self.
First, think about what compassion means to you. Think about what you might need from your compassionate self and what compassion involves for you. Is your compassionate self forgiving, respectful, kind, aware of what is important to you, caring, accepting, warm, humorous or all of those things and more?  What does your compassionate self think about making mistakes, flaws, limitations, weaknesses, failures, and negative life events? Write your reflections down somewhere so you can keep them for later and add to them as you develop these ideas further.
The next step is building a visual image for your compassionate self. What does your compassionate self look like? They could look like someone who has treated you with compassion in the past, a creature you have found comforting or it could look like you when you are being compassionate, understanding and kind to someone you care about. Think about what facial expressions and gestures your compassionate self might make to show their empathy, understanding and warmth and what it feels like to be near that. How does your compassionate self look at you? What do they do when they see you suffer?
Next you need to create a voice for your compassionate self. What does your compassionate self sound like? Think about what tone of voice it uses, what it sounds like, how loud its voice is and how fast it speaks. Finally, create some words for your compassionate self. What does your compassionate self say to you? Think about what words and phrases your compassionate self uses to soothe, show kindness and be understanding. It's easiest to do all this on a piece of paper, in writing or drawing, to make it concrete and give you something to come back to later.
Now you are ready to practice, take one to two minutes a day to sit mindfully with your thoughts and practice responding to them with this compassionate self you are learning to build inside you. What would this kind, accepting part of you say back to these thoughts and feelings you are holding right now? What would they offer you? How would they do it?
Once you are familiar with visualising your compassionate self and responding to your thoughts with a compassionate voice, add "Call on Your Compassionate Self" to your Personal Coping Kete as a way of coping with stress and distress. You will be able to call on the compassionate part of yourself to support yourself through stressful times with soothing, kind, respectful and understanding words, ideas and images, instead of being pushed along by your mind's negative self-talk on autopilot.