This week, to attain, maintain or regain your sense of wellbeing…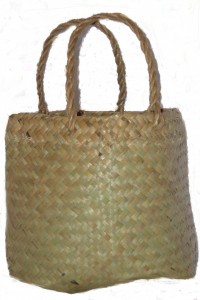 …practice noticing and naming the 'stories' your thinking mind tells you and thanking your brain for trying to keep you safe, because that's really is what our negative automatic thoughts are trying to do underneath it all. We usually all have a few chains of thought that repeatedly pop up when we encounter stress and distress and pull us away from the things we really want to be doing to focus on all the possible risks to our physical and social survival (as well as a bunch of the improbable ones too, thank you, creative imaginations). Basically our minds are natural problem-solving machines and they are geared to spot problems and solve them wherever we go. It would be a bit much to do this from scratch every second, so our minds create a set of stories or scripts to follow in situations that seem similar and they shoot off a bunch of physical responses and unpleasant emotions that are designed to make us act so quickly we often aren't even aware what is pushing us forward.
Unfortunately this storyteller part of our mind is often using out of date or incomplete information, so following along with it isn't always helpful. And trying to simply shut off or ignore that part of our minds usually just makes those stories intrude into our thoughts more and more. Often we get so caught up and stuck in the stories our minds are throwing up at us, we get pulled into doing things that actually make life much worse. So fighting our minds doesn't help, ignoring or shutting it down doesn't help, and acting upon everything we think isn't helpful either. One way to detach from those stories, is to practice naming each one and then literally thanking your brain for doing its job. We don't need to believe, accept or agree with the story or reject and disagree with it either.  Instead of resisting it and struggling against it, this week practice naming it and saying 'thank you brain, I get you are trying to help!'
To prepare, take some time to write down some of the things that your mind often throws up when you're distressed. Then name the most repetitive thoughts or the ones that trigger the toughest emotions, literally give each story a title that is easy for you to recall. You don't need to be especially creative about it either – there is often some kind of "I can't cope" story, "bad self" story, "not good enough" story or "dangerous world" story in the mix.  These are tough thought-chains to deal with when we are caught up believing them or struggling against them, especially when they have been 'true' for us in the past. Underneath every tough emotion is a message about something our mind thinks is important, something you value or need. See if you can spot what that is, what is each story trying to alert you to? The 'i can't cope story' could really be a message to stay away from something or a message to prepare for a challenge ahead. The "not good enough" story is often alerting us to our aspirations, the standards we are holding ourselves to, or the way we are being treated by others. Guilt, shame, sadness, anxiety, anger – they are all their to help us navigate our connections and hold on to what we need. Naming the story and saying 'thank you brain' lets our mind know we are aware and reframes the thoughts as ideas and words instead of realities we need to act on – this often lets our mind know it can stop telling the story so loudly and allows us to find a workable path forward, a way of testing it out.
Once you have named some of the stories you notice your brain often repeats, practice naming them as you notice them throughout your day. This week, pause whenever you move between tasks or situations to practice observing what stories your brain is telling in the moment and saying "Thank you brain, for telling me the xyz story. I hear you. There are important things at stake for me here."  Then move forward with your valued direction or do another coping strategy to make things workable.
To start with, practice naming stories and thanking your brain for telling them in ordinary, transition moments, rather in times of intense distress when it is most difficult to detach from our thoughts this way. When the stories hook you, see what happens if you name this to yourself too. As above see if you can observe what the function of the story and the emotions that go with it might be.  It can also help to name what your intentions and valued directions are too.  These can be like alternative stories we are learning to tell ourselves. For example, "Thank you brain for the "I can't cope" story, I know you are trying to make me anxious, to keep me safe from failure. My intention is to discover how to handle this risk because independence and new experiences are important to me." Sometimes the risk really isn't worth it though, so sometimes we do need to pay attention to the story and test it out cautiously only if it really is safe to do so. The aim is to be able to respond flexibly based on what works in the situation.
Once you are comfortable naming your mind's stories and thanking your brain for telling them, Add the strategy to your Personal Coping Kete as a way of coping during times of stress and distress. Naming and acknowledging the chains of thought will help you to untangle from the automatic stories your mind repeats, and focus on the other story about what is important to you.
_ _ _
Note: Saying 'thank you brain' is a common technique from Acceptance and Commitment Therapy (ACT – pronounced 'act'). You can find some worksheets to help you identify your common stories and understand how they pull you away from your valued directions at www.thehappinesstrap.com/free_resources  
_ _ _