This week, to attain, maintain or regain your sense of wellbeing…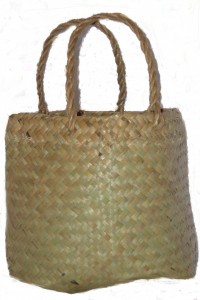 …practice allowing and making space for tough emotions when they appear. Rather than tightening up around them and getting stuck struggling against them or having to make them stop, test out what happens when you allow the thoughts and feelings to be there. Being human involves a wide spectrum of emotions; we are allowed to feel them all and we are supposed to feel them all. One way of allowing our feelings to be there without becoming engulfed in them is to observe them inside us and make room for them to be there. This is often called an acceptance or expansion strategy.
To begin with, pick a couple of neutral anchor-tasks that you do every day and can use to practice with, like making your morning cuppa, walking to the bus, eating a meal, or waiting for emails to load, something that allows your mind to wander.
Whenever you find yourself doing your anchor-tasks, take a moment to observe the moods, sensations, and urges that arise within you and put words to what you are feeling in this moment. As you observe, take a step back and be aware of yourself noticing. There are these feelings inside you, and then there is you, noticing them. If you can notice them within you, they cannot get bigger than you.
Notice the feeling again, where does it sit in your body? Where are the edges?  Gently remind yourself "I have space for what is here" and imagine yourself expanding around it, making room. Take a deep breathe in to help you do this. Feel your belly and your chest expand as you breathe in and let go as you breathe out.
Take a second deep breath in and shift into an open, relaxed posture, and remind yourself gently "I have space for this" as you allow your breath to let go and your muscles to go loose.
Then take a third deep breath. Imagine sending this breath to the place these feelings sit in your body, see space opening up around them, whatever that means to you. There is the feeling, and there you are noticing it. Remind yourself again that you have room for this. Then after a moment, bring your attention back to your surroundings and the task at hand (or what you really need/want to be doing), carrying this sense of space with you and returning it to when you need to.
You can practice this on any experiences at all, positive feelings can drive us into unhelpful responses sometimes too. There are no good or bad, right or wrong feelings. Once you are familiar with using this strategy at a planned time, it will get easier to do it throughout the day when you notice yourself dealing with stress and distress. Sometimes, part of making space for stress and distress, means soothing it. It might help to respond to distressing thoughts and feelings with supportive self-talk as you breathe, observe and open up around them. Expanding to make space also means accepting what you need and getting those needs met. You might need some self-care or distraction or support to help you, making room for our own distress, doesn't mean you have to carry it on your own, give up on trying to feel better, sit in it, agree with it, like it, or want it. It just means that we start out by allowing it to be.
When you are comfortable doing this, add 'expanding to make space' to your Personal Coping Kete as a way to survive the times when you are struggling.  You'll be able to take a moment of observe your thoughts and moods in the moment by putting words to them. Breathing deeply, remind yourself "I have space for what is here" and imagine yourself expanding around it.
_ _ _ _
Acknowledgement: "Expansion" is an acceptance strategy found in Russ Harris's ACT self-help book 'The Happiness Trap'.
This post is one person's way of learning and practicing expansion – it isn't necessarily the right way. When it comes to coping there is almost never a right way. We've each got to experiment to make it our own.