This week, to attain, maintain or regain my sense of wellbeing…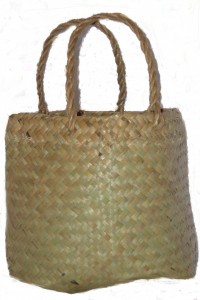 … I will practice counting out ten deep breaths twice a day as a way of sowing the seeds of mindfulness into my daily life.
To do this, I will imagine my thoughts are following my breath as I breathe into my belly and count  'in, one' and then breathe out and count 'out, one', then 'in, two… out, two' and so on until I get ten. Each time I breathe in, I will see my thoughts moving down into my belly and each time I breathe out, I will see them being released with my breath. I will not hold on to any particular thoughts, but come back to my breath as I count in and out until I get to ten.
In preparation I will schedule in two times a day so I don't have to rely on my memory to remember to practice counting my ten breaths (such as waking up and going to bed) or set up a daily trigger to remind me to practice (such as waiting for the kettle to boil or sitting down to eat).
When I am comfortable stopping to count ten breaths into my belly and ten breaths out, I will add 'count ten breaths' to my Personal Coping Kete as a way of coping during moments of stress and distress. By stopping to count ten breaths I will feed my body calming signals, mindfully distract my attention and give myself some space before responding to whatever it is that lies before me.
_ _ _ _
The Coping Kete is taking a summer holiday and will be back in mid-January 2013 ready for another year of coping strategies. Search the archives for fresh ideas to try in the meantime and have a safe holiday period.