This week, to attain, maintain or regain my sense of wellbeing…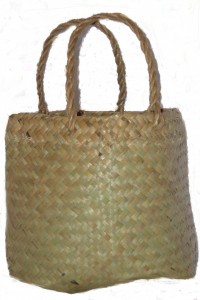 …I will spend 10 – 15 minutes every day writing a list poem about the things I have seen, done and felt that day. Each evening, I will sit down with a notebook and write a list of five things I saw that day, five things I did that day and five things I felt or thought. I will try to make each item on each list different. Then I will rearrange or join the items on my lists into a poem. I might add words and images or change things in my lists as well.
In this way I will practice regularly reflecting on my daily experience and finding a creative way to express it. While I am thinking of the words to use and working on rearranging the lines, I might get a bit of time out from worrying about things. If I get distracted by concerns of the day I will work them into the list and return my focus to the creative task at hand.  By working to include a number of different experiences in the list I will practice having an expansive awareness of my day without letting one experience override everything I have been aware of.
If I felt like it, I could share my poems with someone else as a way to connect with support and encouragement, but they are really something that I will do just for myself.
Once I am comfortable making list poems about a typical day, I will add it to my Personal Coping Kete as a strategy for distracting myself from the moment and creatively expressing myself in times of stress and distress.
Example list poem. 
28/09/2012
The aluminium sky
the neighbour's stray cat
my own reflection in the window
outside the path littered with petals
the wind-blown tree.
I have typed so many messages
dressed myself to match
bought new socks and worn them
cooked hot food and eaten it
peeled an orange and given you half.
My small victories. 
I was caring about everything
sadness for all the news
I thought I saw you flinch when I said that
worrying over the day's mathematics
joy in the act of nurturing something.
 – M. Barr