This week, to attain, maintain, or regain my sense of wellbeing…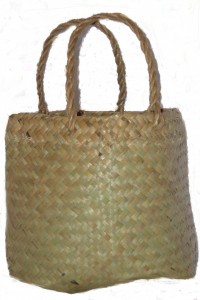 …I will practice turning my attention to something positive by taking time in my week to make a card for someone I am grateful to for something and deliver or post it to them. I will schedule a time later in the week to make the card, so I have plenty of time to get organised. For the next little while, I will think over the people and things that I am grateful for until I think of a person I want to acknowledge and make a card for. It could be for something big, something small, something recent, or something from a long time ago.  It doesn't really matter, but if this kind of thing makes me nervous, I could pick something small, like a recent favour from a friend. Once I have thought of someone, I will start getting ready to get creative.
I will want to find some card or paper to make it out of and design my own image for the front – I could draw something or cut pictures out of magazines or print something off a computer – but I won't buy the card, this week's strategy is also about using my creativity.  Finally, I will write a short thank-you message on the inside, letting them know I appreciate what they have added to my life.  I might need to spend a little while drafting what I want to say on some scrap paper. No matter what is happening in my day this week, I will find time each day to think about or work on making my card to someone I am thankful for. It is much harder to do these things when we feel low, so I might do it in little bursts, bringing my attention mindfully back to the card and where I am up to with it, whenever I am able. 
This week, I am practicing the art of emphasising the good stuff. It's not a skill that comes naturally to all of us, and modern life isn't set up to help us remember to notice and highlight the things we are grateful for.
Making a thank-you card means I will practice turning my attention towards positive memories as well as get a chance to practice letting myself be creative. By sending the card, I am learning another way of sending positive vibes out into the lives of others. These are all things I could feel good about.
Once I have gotten comfortable being aware of the things I am grateful for and making a card for someone at any old time, I will add it to my Personal Coping Kete as a way of balancing my attention when life seems to be throwing all the hard stuff my way. When I notice I am finding things distressing on a regular basis, I will spend some time thinking of things I am grateful for, making a card to acknowledge one, and sending it to the person. Each time I notice myself getting pessimistic, I will bring my thoughts back to my card and the meaning behind it to help balance my thoughts and remember that it isn't all bad, all the time.