This week, to attain, maintain or regain my sense of wellbeing…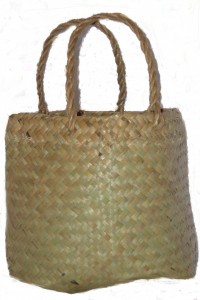 …I will purposefully do one pleasurable thing every day.
From the list of 113 activities below, I will choose one different pleasurable thing that I can do each day and plan which day I will do them. Each time I put one of the activities into practice, I will acknowledge my accomplishment, however small. I will observe how I felt before, during and after the activity to help myself become aware of what kinds of things lift my mood more than others.
It can be hard to start doing pleasurable things if we have been down or disconnected for a while. So I might plan small steps to begin with and scale back the length of time I plan on doing each activity for – e.g. it might be easier to start with attempting a 5-minute activity than an hour-long one. The goal for this week is to start by doing just trying one thing each day, regardless of how I feel. If the idea of every day is hard, I'll just do one or two days. It doesn't even need to work, the point is just to practice doing it and get used to doing it. If it's unfamiliar, it probably won't start being enjoyable until I'm used to doing it.
Once I am comfortable doing pleasurable things every day. I will add 'Just One Pleasurable Thing' to my Personal Coping Kete along with a short list of some of my favourite things. Then, in moments of stress and distress, I will try doing just one pleasurable thing to shift the way I am feeling in the moment. It's good to have a mini-list there because it can be ultra hard to think of pleasurable things to do when we are in a bad space.
113 Pleasurable Activities 
Soaking in the bathtub
Planning my career
Collecting things (coins, shells, etc.)
Recycling old items
Going to a movie
Jogging, walking
Thinking I have done a full day's work
Lying in the sun
Planning a career change
Listening to others
Reading magazines or newspapers
Hobbies (stamp collecting, model building, etc.)
Spending an evening with good friends
Planning a day's activities
Meeting new people
Remembering beautiful scenery
Going to the gym, doing aerobics
Thinking how it will be when I finish school
Getting out of debt/paying debts
Practising karate, judo, yoga
Repairing things around the house
Working on my car (bicycle)
Remembering the words and deeds of loving people
Having quiet evenings
Taking care of my plants
Going swimming
Doodling
Exercising
Collecting old things
Going to a party
Playing golf
Playing soccer
Flying kites
Having discussions with friends
Having family get-togethers
Going camping
Singing around the house
Arranging flowers
Going to church, praying (practising religion)
Going to the beach
Thinking I'm an OK person
A day with nothing to do
Going ice skating, roller skating/blading
Sketching, painting
Doing embroidery, cross stitching
Going birdwatching
Singing with groups
Playing musical instruments
Doing arts and crafts
Making a gift for someone
Buying CDs, tapes, records
Watching boxing, wrestling
Planning parties
Cooking, baking
Going hiking, bush walking
Writing books (poems, articles)
Going out to dinner
Discussing books
Sightseeing
Early morning coffee and newspaper
Playing tennis
Watching my children (play)
Going to plays and concerts
Catch up with an old friend
Daydreaming
Watching videos or DVDs
Going bike riding
Completing a task
Thinking about my achievements
Eating gooey, fattening foods
Photography
Star gazing
Reading fiction
Being alone
Writing diary/journal entries or letters
Cleaning
Reading non-fiction
Dancing
Thinking "I did that pretty well" after doing something
Meditating
Having lunch with a friend
Going to the hills
Playing cards
Having a political discussion
Solving riddles/puzzles
Seeing and/or showing photos or slides
Knitting/crocheting/quilting
Shooting pool/Playing billiards
Dressing up and looking nice
Reflecting on how I've improved
Talking on the phone
Going to museums, art galleries
Lighting candles
Having coffee at a cafe
Getting/giving a massage
Saying "I love you"
Thinking about my good qualities
Having a spa, or sauna
Going skiing
Going canoeing or white-water rafting
Going bowling
Doing woodworking
Fantasising about the future
Doing ballet, jazz/tap dancing
Debating
Having an aquarium
Going horseback riding
Going rock climbing
Thinking about becoming active in the community
Making jigsaw puzzles
Playing with my pets
Having a barbecue
Rearranging the furniture in my house
These activities were taken from a longer list by an unknown author found in this great online article by Elisha Goldstein, which also happens to have some excellent tips on putting pleasurable activities into action when they feel like the last things we want to do.