This week to attain, regain or maintain my sense of wellbeing…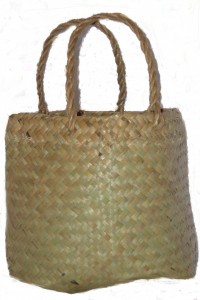 …when I am stressed, pressed or distressed, I will self-soothe by imagining my various support people standing encouragingly at my back, boosting me up. This might include my parents, siblings, friends, colleagues, therapist, key-worker or someone else, just all the people in my life who want me to do well and want me to feel better when I don't.
I will make a list of some of these people before I try to practice imagining them standing supportively at my back, so I'm not having to remember from scratch in the middle of a moment of distress. Some of the people might be in my daily life, but some might be more distant or less available, but they are still people in the world who want good things for me. It doesn't matter if I see them everyday or once every two years – they care for me and if they were here they would give me comfort.
I will picture them sending me good vibes, saying comforting things and believing in me. No matter what is happening now, these people want good things for me. With them at my back, I know I don't need to cope with whatever life throws at me by myself. I will breathe and imagine my people are there quietly supporting me.
If I find it particularly hard to think of people who fit the bill as supporters or I think I don't have 'enough' of them, it might be that I need to spend some time finding some supporters for myself. But we don't need a huge number of supporters to get through, we really just need one or two people we can rely on when things get rough.
Once I've worked out how to get this strategy working for me, I will write it on a card and add it to my Personal Coping Kete, for future use.