This week, to attain, maintain or regain my sense of wellbeing…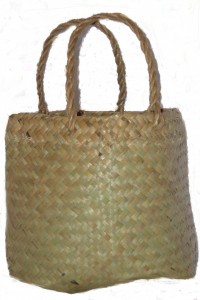 …I will help myself get through my problems by letting someone know what I am feeling and seeking encouragement.
I will use whatever means is appropriate to me in the moment, whether I need to take a private moment to make a phone call to someone I trust or talk to someone I am with.
For example, if I am worried about something that is happening in a meeting or social situation, I might need to excuse myself to give a friend a call or ask to talk to someone I trust there privately or maybe I will be comfortable talking to whoever happens to be there. I'll let them know the situation I am in, what I am worried about/how I am affected and what I need encouragement with.
And then I will let them encourage me. If it is a personal matter and I am talking to someone who finds giving encouragement difficult or uncomfortable, I might try something like asking them to help me remember what strengths I have to help me get through. It might sound cheesy when it's put in those terms, but I can say it any way I want.
This week, I actively look for encouragement when I need it. Sometimes it is hard to believe in ourselves when the going gets tough – at these times, we can look to the people around us for reminders. Then, later, I can refer to the memories of their encouragement to get me through when they are not around.
It is okay to feel what I feel and to look for support when I need it. This week, I will not make myself stand alone.
If I am out of practice with seeking encouragement and support, I will start out by seeking encouragement for small things that I find easy to talk about, during times of low stress. This will allow me to get used to it, before I am in a bad way and find it hard to do. Once I can seek out other people without a large amount of anxiety, I will add this to my Personal Coping Kete as a way of coping during times of distress.