Engage Psychologist
Dr. Miriam Larsen-Barr
Registered clinical psychologist
DClinPsych, MNZCCP, TLE
Find out more about me here.
Difficult life experiences are part of being human and any one of us can find ourselves struggling to cope with challenging thoughts and feelings. Psychological assessment and therapy can help you find a path through the tough times. I offer both individual and family therapy for children (6 years +), adolescents and adults facing a range of different troubles including:
anxiety and panic attacks
body image issues
depression / low mood
elevated mood / mania / bipolar disorder
emotional dysregulation
family conflict
grief and bereavement
hearing voices and other experiences often described as psychosis
insomnia
navigating gender and sexuality issues
obsessions and compulsions (OCD)
psychiatric medication withdrawal
self-harm and suicidal urges
trauma responses
Psychological Assessment

The assessment process considers your experiences within the story of your life, your strengths and limitations, and the wider social and cultural context that all of this unfolds inside. Assessment is an opportunity to make sense of the difficulties you experience, the solutions you have tried, and where you want to be heading. Your initial session will give you a chance to explore what you have been going through and clarify your needs. For some people, a single assessment session is enough to uncover important new understandings and pathways forward and you might opt to stop there. At the end of your first appointment, we will talk together about what to do next. This could involve moving on to therapy, further assessment, and/or referral to other supports.
Inā kei te mohio koe ko wai koe, I anga mai koe I hea
kei te mohio koe, kei te anga atu ki hea
If you know who you are and where you are from
you will know where you are going.
Therapy

Therapy is a process of reflecting on your experiences within a trusting, validating relationship and experimenting with new ways of responding so you can live more in line with what matters most to you. This can be an individual or a family process, and can be brief or more long-term depending on your situation. I draw on multiple evidence-based models to tailor assessment and therapy to your personal needs, strengths and goals.
I am also informed by evidence from the field of positive psychology, creative practices, service-user research, an appreciation of different cultural approaches like mahi wairua and Just Therapy, and service-user informed models like the British Psychological Society's Power Threat Meaning framework and the Hearing Voices Movement.
Locations

We can meet in Mt Eden,
in Henderson, or online.

Changing Minds
762 Mt Eden Road
Mt Eden, Auckland.

WEST Community Hub
9 Henderson Valley Road
Henderson, Auckland.

Zoom sessions by arrangement and during alert levels 2-4. You will need a reliable internet connection, and a private space to meet from.
Availability

I see private clients during business hours on Tuesdays in Henderson and on Wednesdays and Thursdays in Mount Eden.

My books are full at the moment but you are welcome to add yourself to my waitlist. I estimate a wait time of around 4-6 months.

Auckland is currently at alert level 1: I am able to see people in person as usual.


Fees and payment
Follow-up assessment and therapy sessions (50 mins)
$200 (incl GST)

Initial assessment and family therapy sessions (80 mins)
$276 (incl GST)

These fees include a face-to-face session with or without family-member involvement, scoring and interpretation of standard psychometric measures, and brief follow-up or family and professional liaison as needed. More formal or extended follow-up (including phone calls) and all report or letter writing is charged at $172.50 an hour including GST and the minimum letter-writing fee is $57.50 ($50 per 20 minutes + GST).

Cancellation fees: Please note that a 50% cancellation fee applies if you cancel your appointment less than 7 days before your scheduled appointment and the full fee will be charged if you cancel your appointment less than 48 hours beforehand.

Funding: If you need help to pay for therapy, you may be able to access partial funding from WINZ or StudyLink by applying for a Disability Allowance. You can find out more about Disability Allowances here. Several health insurance policies provide cover for mental-healthcare. I am a NIB Health Provider and you may be able to access funding for my services through your NIB health insurance policy if you have one. Different policies provide varying levels of cover. Before you book an appointment, please contact your insurance provider for pre-approval and to check that your eligible costs will be covered for peace of mind. They will provide you with a pre-approval certificate you can bring along to your first appointment. Those under 24 years of age may be able to access funding from Gumboot Friday for a limited number of sessions. Please let me know if you would like to access one of these options when you get in touch to make a booking.

I am not registered to provide ACC funded services. You can find a list of ACC therapists at www.findsupport.co.nz.
Referrals and bookings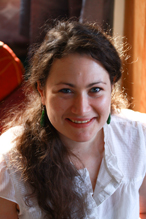 I welcome self-referrals and referrals from family and other clinicians. Please keep in mind that I am only available during business hours and am unable to provide urgent or after-hours support between sessions.

To make a booking please complete the referral form below and email it to me at EngageAotearoa@gmail.com.

I will give you a call to introduce myself, find out a little bit more about your needs, and arrange an initial assessment. You are welcome to bring support people with you to your appointments. For children and adolescents it is especially important to involve parents and other guardians in assessment and therapy. We will talk together about who to include and how best to do this. This will be your choice.

Engage Psychologist Referral Form
www.engagenz.co.nz/wp-content/uploads/ReferralForm_EngagePsychologist_MLB.pdf

You will need to save a copy of this form to your own device to fill it out.
Privacy and confidentiality
The information you share with me will be kept private, confidential, and secure in line with the Psychology Code of Ethics, the Code of Health and Disability Services Consumers' Rights, and The Privacy Act. This means I do not share your information outside of our therapy relationship, my own clinical supervision, or the financial services I rely on to operate, without your consent. I use secure accounting software to process invoices and confidentially share my financial records with my accountant each year. The only exception to this is in circumstances of imminent risk of harm, where I must take steps to ensure your safety or the safety of others. In such cases, I will try to seek your consent first whenever this is possible and will only share information that is necessary to prevent harm.
Risks of assessment and therapy
It is said that few things worth doing are easy and therapy is a good example of that. The therapy process can be uncomfortable, challenging, or even distressing at times. Exploring our emotional responses brings us into greater contact with them. Testing out new ways of coping can be stressful. Changing our behaviour can strain some relationships just as it can strengthen others. When therapy is effective, the challenges are healing, growth experiences and the process leads to improvements over time. There are many things that can get in the way of this, but there are few barriers that cannot be addressed. It helps if you are able to be as open as possible with me. I understand that this kind of communication can be a challenge at times. I make a habit of creating spaces to check in as we go and we will evaluate your outcomes regularly to make sure we are on the right track. The specific risks involved will depend on your particular circumstances and we will discuss this together when we first meet so you can make an informed choice and know what to do if any difficulties arise. Therapy involves building trust and it is possible for a therapist to misuse the power that comes with this. It is important that you remain the expert on your experiences, that your culture, values, and perspectives are respected, that therapy is paced to suit you, and that you have autonomy in this process. Your rights to quality care, information, dignity, respect, and choice are priorities for me. I take great care to be aware of the challenges, to prepare you for them, and to ensure that this is a safe, supportive and empowering process.

Complaints
I welcome critical feedback about the work we do together and encourage you to raise any difficulties with the process in therapy so we can work through the barriers and make adjustments where needed. If you prefer you can send written feedback to my email address. You can also make a formal complaint at any time to the NZ Psychologists Board or the Health and Disability Commission.