This week, to attain, maintain or regain my sense of wellbeing…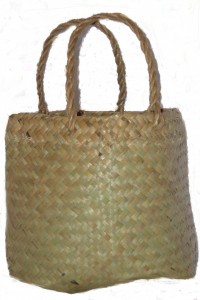 … I will practice being aware of my valued actions by visualising or symbolically planting seeds for each of my valued intentions. New Years Eve is a good time to set goals for the coming months, but goals tend to be short-lived and easily side-tracked by shifting priorities. On the other hand, our values represent how we want to be in the world, regardless of the state of our goals. Values are always in progress, whereas goals can be achieved, failed or finished with. A goal might be to 'Quit Smoking'. A value might be 'Care for my Physical Health.' Different values tend to take on differing levels of importance as we move through life. Much of the suffering we go through is the result of being distant from our values.
So this week, I will do a 'Seed Planting Ceremony' for the New Year. First, I will take a moment to sit in stillness and bring my mind to what I want to nurture in the coming three months. How do I want to treat myself, the planet and others in the coming months? What is most important to me right now? When my mind throws up thoughts of what I don't want, I will name it to myself and bring my awareness to the values I would like to be guided by in such situations. Next, I will choose an object for each of the important 'seeds' or values I want to 'plant' and nurture in the coming months, or make 'paper seeds' by writing each one down on a piece of paper. Finally, I will take a moment to name each of the 'seeds' I am planting, visualise what nurturing that 'seed' will look like for me, and place it in a special jar or container. I'll try to make sure there's a different seed for each of the most important areas of my life, such as my relationships, my identity/self, my body etc.
As I move through the coming days, I will take time once a day to turn my mind to the 'seeds' I planted and my visualisation of nurturing those values in myself.  Over the coming weeks, I will practice bringing my attention to these seeds and seeing how they can guide my actions. When I notice myself feeling lost or confused or distressed or at uncertain, I will pause and visualise how I might nurture each of my seeds as I move forward. Focusing mindfully on these positives that are meaningful to me, might soothe some of that stress or confusion, by opening up a flexible path ahead for me and perhaps balance out some of my negative expectations and self-talk.
Once I am comfortable with setting my intentions by naming and visualising the values I want to nurture, I will add 'Plant Seeds and Nurture Them' to my Personal Coping Kete. In times of stress and distress, I will practice planting new seeds or returning to seeds I have previously planted and visualising how I want to move forward, given what I have got.