This week, to attain, maintain or regain my sense of wellbeing…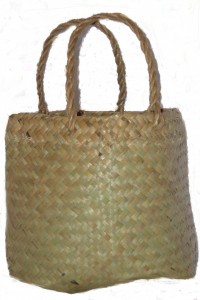 … I will practice using small moments of self-care to create positive experiences in my day. Self-care is the act of caring for myself by meeting my basic needs for food and water, movement, fresh air, sunlight, stillness, and physical care. I will spend some time every morning and evening focused on a self-care activity from one of these categories.
I will start out by making a list of activities I like for each kind of self-care first and then use my diary to plan which activities I will do each morning and night. I might even add to these categories if I want to, I could add 'Connection' or 'Noise' or any other kind of activity that I feel fits with my idea of what my 'basic needs' are.
For example
Food and water

Sit down and eat breakfast
Take time to prepare lunch
Make something really healthy for dinner
Eat a favourite food
Stop to drink a glass of water

Movement

Dance to music in my room
Go to a 'No Lights No Lycra' event
Do some yoga stretches
Take mini-breaks to stroll round the room

Fresh air

Pause and do some belly-breathing
Stand outside and breathe deep for a moment
Pop my head out an open window

Sunlight

Read a book in the sun
Do some gardening
Eat lunch outside

Stillness

Go to bed early to read a book
Light some candles and listen to chill-out music
Paint something on that blank canvas I have sitting around

Physical care

Make one of the spaces in my house nice to be in
Cleanse and moisturise my face
Wash and brush my hair
Wear something that feels good to be in
As I do each activity I will focus all my attention on the task at hand, being aware as I go that I am making a simple gesture of caring to myself. As I move through the week, I will be mindful of how I am affected by my moments of self-care so I can tell which activities work to shift my mood and whether I want to adjust them at all.
Once I am comfortable purposefully doing self-care activities on a regular basis and have found some that boost my mood, I will add them to my Personal Coping Kete and use 'A Moment of Self-Care' as a way of nurturing and valuing myself during times of stress and distress.