This week, to attain, maintain or regain my sense of wellbeing…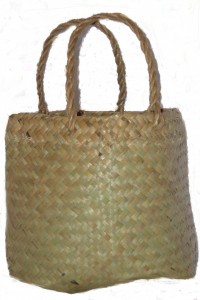 … I will practice engaging with my thoughts and how they are affecting my mood by practicing thought-catching. Being able to catch my thoughts and follow their connection to my moods is a key step towards being able to reason myself out of stress and distress when I need to. Taking a moment to be aware of the core components of my experience will help me be able to respond with awareness.
This week, whenever I notice a slight drop in my mood, I will take a moment to ask myself what just happened (A), what it did to my mood (C) and what I might have been telling myself about whatever happened to cause that mood change (B).  It is not easy to notice our own thoughts, which is why I will start out by trying to catch thoughts associated with minor changes in mood. Once I'm comfortable with that, I will move on to using thought-catching as an engagement strategy in times of stress and distress.
It is often helpful at first to use a pen and paper to note these things down in three columns.
(A) Activating event: What just happened?
(B) Thoughts / Self Talk: What might I have told myself about that?
(C) Mood Change: What happened to my mood?
In this way, I will start to build up a picture of the kinds of thoughts that make my moods swing, and the kinds of situations that trigger those thoughts. This will prepare me to be able to recognise and catch those thoughts later when they are fueling my distress.
Once I have gotten good at making myself aware of what my thoughts are, I will add thought-catching to my Personal Coping Kete. In times of stress and distress, I will be able to practice catching my thoughts and observing to myself what triggered them and how the thoughts made me feel. By engaging with my thoughts and emotions before I respond, I will be better prepared to soothe, express, distract myself from or get support with them.