This week, to attain, maintain or regain my sense of wellbeing…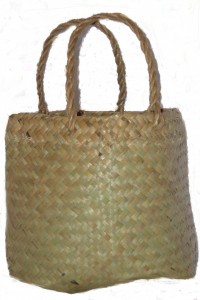 …I will live in an awareness of how we are designed to be interdependent, to need other people. We each have a mix of strengths and limitations; those things that I can't do or struggle with, someone else can do or finds easier. Together we are able to accomplish all of the things we need to do. I do not need to feel ashamed of my limitations, because we all have them. I was never meant to be able to do everything on my own.
When I am in social situations I will identify what limitations the people around me might need help with and as far as I am able to, I will offer my support to them with that. I might say something like "Hey I notice you are finding x hard, is there any way I can help you out right now?" or simply encourage them in the way I think will be most helpful. I will also identify what limitations I need help with in this moment and let the people around me know. This might be something they know how to help me with or relate to. In this way, this week, I will practice talking about what I find hard and accessing support with it at the same time as offering my support to others.
I will start first by practicing identifying these things to myself with my self-talk. I will practice seeing other people's behaviour and responses as being related to their own mixture of strengths and limitations, rather than being personal reactions to me or failings on their part. I will also practice accepting my own limitations rather than see them as something I have to be ashamed of, hide or overcome on my own.
Once I am familiar with doing this, I will add it to my Personal Coping Kete as a self-soothing strategy to use when I am stressed or distressed by other people.
I will then move on to practice the next step: to express myself, then seek and give support for the limitations we all have.  Once I am comfortable doing this in low-key situations I will add it to my Personal Coping Kete as an Expression and Support strategy for coping with difficult social situations and other things that I find tricky.
"We are not stand alone objects." – Miriam Barr
"We are like birds with one wing. We can only fly by embracing each other." – Anonymous.