This week, to attain, maintain or regain my sense of wellbeing…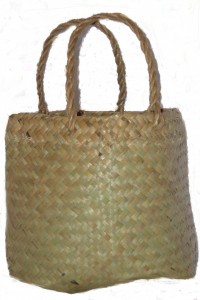 I will practice tuning my attention into positively charged events every day by writing down three things I appreciate, enjoy or am glad to see in the world.  Later, when I need to self-soothe, I will find it easier to balance negative automatic thoughts or expectations about the world around me.
During the day I will try to notice things as they happen and note them to myself for later. I might have to go searching for things to record for a while – it is quite an art to see the good stuff sometimes! Each evening I will write down the date and the list of three things for that day.
Once I have been doing it for a while and have a good list, when I find myself feeling negative about the world around me I will be able to read through the list and balance it out with some of the things I appreciate and feel good about. As I read the list, I will remember to myself what it was about each thing that I liked, what I saw in it. Eventually I'll get good at just remembering these positive balancing points by themselves.
When times are tough I will be able to shine the light of my attention onto a bit proof that it's not all bad out there. I let the wanted and unwanted parts of the world exist side by side without letting one cancel the other out.
If/when I find a good way to make this work for me, I will note a reminder down about it on a piece of paper and add it to my Personal Coping Kete.