This week, to attain, maintain or regain my sense of wellbeing…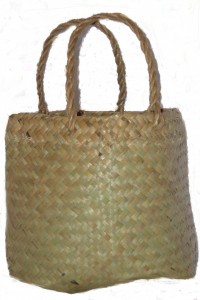 …I will practice calmly naming my thoughts and feelings to the people I interact with. Instead of trying to 'show' people how I feel and what I think in indirect ways, I will practice letting people know directly and respectfully with words.
This week, whenever I notice I am having an emotional response to something, whether pleasant or unpleasant, I will practice saying to the people I am with, 'I notice myself feeling/thinking x,y,z when you say/do x,y,z.' 
Depending on the what I am expressing and who I am with, sometimes I might need to wait for or create a private moment to express myself fully.
But this week I will practice naming what I can, when I can. So if it isn't the right moment to talk about something at the time, but I have more to say on the matter, I can practice naming that to the person I am with – "I have some more thoughts about this and would like to talk to you about it privately sometime."   
By naming positive thoughts and feelings to the people I am with I share and multiple the positive experiences I am having. By naming distressing thoughts and feelings to the people I am with I can reduce the physical signs of distress and access support, comfort and alternative perspectives. This week I will practice naming both sides of my experience to others.
Often, saying something out loud to another person is just the thing we need to take the sting out of a bad moment or remember a meaningful one.
If I find this kind of thing difficult or anxiety producing, I will start out really small with naming only positive reactions to people I am familiar with and then slowly expand out from there.
As I move through the week, I will reflect on what happens within me when I name my experiences and what happens around me when I name my experiences. I will use the insights gained from my reflection, to help me adapt the way I name things to others in different situations.
Once I am comfortable naming everyday thoughts to other people, I will add this to my Personal Coping Kete as a strategy for expressing myself when feeling pressed, stressed or distressed.