This week, to attain, maintain or regain my sense of wellbeing…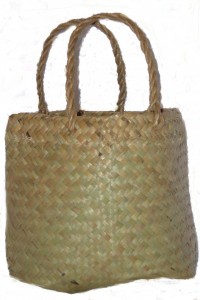 I am going to practice The Good Mood Diet. It's not a food diet, though food will be part of it.  The good mood diet is about creating opportunities for positive moods. This will strengthen my resilience to stress and distress, because it will become easier to counter dark thoughts when I have been experiencing some positive things.
The Good Mood Diet is about finding small activities that can be fitted into everyday life on a regular basis. It's not about trying to only experience good moods, but about making sure that good moods are part of my experience.
I will start by making my own Good Mood Diet plan, which involves first making a series of lists:
FUN: A list of things I have enjoyed doing alone or with others
TIME-OUT: A list of things that I have found relaxing or peaceful or freeing – we all need time to do just as we please, to chill.
NOURISHMENT: A list of things that I found nurturing for my body
ACHIEVEMENT: A list of small everyday things that have given me a sense of accomplishment or strength utilisation.
Once I have built my four lists, I will take out my diary or day-planner and I will plan in one item from each list for every day of my week. That means that every day, amongst my usual activities, I will do one thing I find fun, one thing that gives me time out from expectations, one thing that strengthens my body and one thing that shows me my capabilities and skills.
No matter what is happening in my life, I value myself enough to gift myself the opportunity to experience the good bits.
To help myself along I will make sure that the items on my lists are specific and small enough to be achievable. I will keep my schedule in mind and ensure that the ideas I generate will fit with that. For example, planning full-day activities when I don't have full-days available will set myself up to be unsuccessful. It would be more useful to find little elements of the larger activity that I could implement given my particular context and situation.
If I find it difficult to think of items to try out, I will use the comments feature below to seek help or talk to some friends about what things they might try. Sometimes bad days and distressing moments come about because we become disconnected from these activities. But when we are stressed and distressed, it is extra hard to do these things. As much as possible, I will try to practice them  in advance when I am feeling okay or during higher energy times of the day. 
Once I have gotten comfortable putting a good mood diet in place, I will add it to my Personal Coping Kete as something to return to in times of stress and distress.