This week, in order to attain, maintain or regain my sense of wellbeing…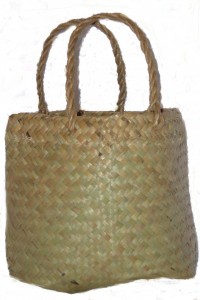 I will break the things I need or want to achieve into a series of easily achievable steps.  I will start out by writing a list of things I need or want to get done. I will pick the more important or pressing items on the list and spend some time breaking each of those down into their parts. For example, 'I need to tidy the house' would become 'vacuum the lounge', 'clear the surfaces', 'fold the washing' and 'wash the dishes'.  I'll then plan my week so that I do one or two of the small bite-sized chunks each day.
By the end of the week, I'll be that much closer to my desired end-point.  But the main point is that when I start to get stressed out about things, I can remind myself that 'I have got it under control, life is a work in progress, and I'm on my way'.  I will be able to experience a sense of accomplishment more often, as I tick off each of the small steps I have achieved, instead of having to wait until I reach the final goal. I will be able to trust that I'll get there in the end.
Once I am used to breaking things down into manageable chunks and reminding myself I have done so, I will add the strategy to my Personal Coping Kete as a way of coping when things seem too hard to tackle. When things start to feel overwhelming or stressful, I will remind myself that all I need to do is the next step, and then the next step, and I'll make it through in the end.