This week, to attain, maintain or regain my sense of wellbeing…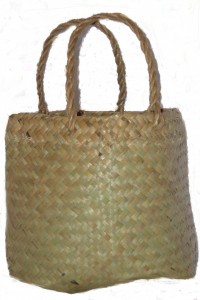 … I will practice being mindful of the wider moment by pausing as often as I can remember and simply being still. Throughout the day, wherever I am when I remember, I will stop what I am doing, be still and just breathe. Whatever is going through my head, I will notice and let pass, while I breathe and be still. I will take this time to notice the light and temperature and textures around me and the sensations in my body as I stop what I am doing and settle into the moment.
When I notice thoughts I will practice noticing them kindly, without judging them. I will practice letting the thoughts I notice pass by looking at what else there is to notice in this moment. Moving my awareness on will help me make sure I don't get hooked into one particular train of thought. If I notice myself making judgements, I will observe the judgement and again move my awareness to what else I notice while I am breathing and being still.
In this way, I will practice having little rest spots throughout my day, where I can slow down and notice what is happening inside and around me, without getting hooked into the stressful stuff. Taking moments to slow down and be still might help me be aware of what am dealing with, while I allow myself to be mindfully distracted by my surroundings. After a little while of being still and breathing, I will carry on with what I was doing.
When I am comfortable stopping to be still and breathe in everyday moments, I will add it to my Personal Coping Kete as a strategy for times of stress and distress. When I notice I am getting wound up, I will be able to stop what I am doing, be still, breathe and look around me to get a bit of soothing space between feeling and responding.
_ _ _ _ _
This week's Coping Kete strategy is inspired by a strategy from a member of the public who attended The Butterfly Diaries launch during Mental Health Awareness Week.