This week, to attain, maintain or regain a sense of wellbeing …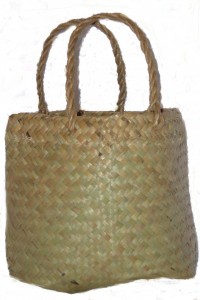 I will practice using sensation to self-soothe and slow things down.  I will place my right palm on the front of my left shoulder, with my arm across the front of my body. I will feel the warmth of my hand soaking into my skin and muscles. I will notice the solidity of my arm cradling my body.  I will focus my thoughts on the sensations in my hand and shoulder and my arm across my chest.  I might gently stroke my shoulder to give myself comfort or press my palm into my shoulder.  I will take a few deep, relaxing breaths and let myself know that everything will be okay in the end.
This exercise is kind of like giving yourself a little nuturing mini-hug and it can be done anywhere, relatively inconspicuously.
Once I'm used to doing this regularly, I will add it to my Personal Coping Kete to try during moments of stress and distress.