This week, to attain, maintain or regain my sense of wellbeing…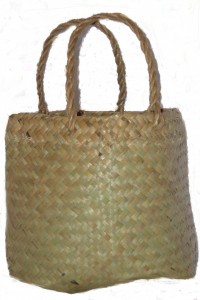 …I will practice reserving judgement about what the future might bring. Each day, when I find myself moving into a new task or situation, I will take a couple of seconds to say to myself "Lets just see what happens, whatever happens, I'll handle it. For now I reserve judgement." Then I will move on to the next part of my day with an open mind.
When I am comfortable saying this to myself in ordinary, everyday situations and moving forward with an open mind, I will add this strategy to my Personal Coping Kete as a way of improving my mood during times of stress and distress. When I find myself stressed or distressed about what I think might happen in the future, I will take a moment to reserve judgement and trust myself to handle whatever comes my way. This might help me balance out my fears and worries, when they seem overwhelming.