This week, in order to attain, maintain or regain my sense of wellness…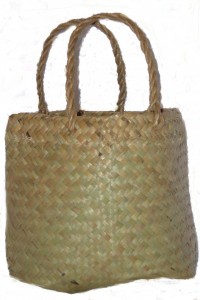 I will practice using visualisations to shift my moment. Each day I will take a minute to pay attention to taking deep, slow breaths while I briefly visualise myself floating on my back down a calm river.  The sun is shining, but not too hotly.  I am mindful of the way the sun feels on my closed eyelids and how the buoyant water feels flowing beneath me. I allow the river to take me where it will, sometimes moving faster and other times meandering slowly; I cannot push the water.
I will spend just a minute holding this image, and the sensations it brings, in my mind. If my attention drifts onto other things, I will mentally drop the worries in the river and watch them flow away.
I will then return to the situation at hand, with my centred and more accepting state of awareness. I will observe how I feel afterwards.
Once I am familiar with doing this visualisation to shift my attention, I will add it to my Personal Coping Kete as a way of soothing or distracting myself from anxiety, anger or low moods.