This week, to attain, maintain or regain my sense of wellbeing, when I am stressed, pressed or distressed…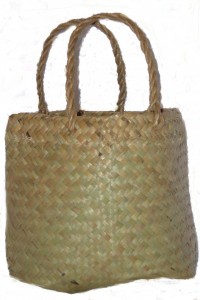 I will practice feeding myself signs of safety. As I move through my day, I will take moments to mentally scan my body, describing to myself everything that shows I am ultimately safe right now – 'my head is connected to my neck, my shoulders are strong, my arms are working, my heart is beating, my mind is thinking, I can move my legs, I am breathing.' As I do this, I will practice taking slow breaths through my nose, into my belly and out through pursed lips. 
I will remind myself that no matter how I feel, I can still compel my muscles to move.
When I am comfortable giving myself signs of safety in everyday situations, I will add it to my Personal Coping Kete as a way soothing anxious or distressing thoughts. No matter what level of disaster or disarray is happening, I will give myself these messages of safety to balance out my fear responses. This will help me tell myself "I can handle this," and believe it.