This week, to attain, maintain or regain my sense of wellbeing…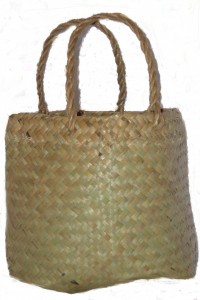 …I will give myself a little while to think each day. I will plan a 15 minute slot of time into each of my days, to allow myself time to simply think. Life can get so busy and the tasks of daily living can become so much the focus that we don't get time to actively make sense of what we go through each day, whether it is enjoyable or distressing or a mixture of both.
First, I will sit down with my schedule and plan in each of my 15-minute spots – they could be at the same, regular time each day or just whenever I can fit them in.
Then for the rest of the week, no matter how I feel, I will sit down at my scheduled time to think each day. I will consider this my own private "defrag" time – a moment to organise my mental files of the day and figure them out.
I might think things through better when I have a pen and paper to jot things down or I might just think to myself silently. For 15 minutes I will cast my mind over my day and my responses and let the things I need to sort out, rise to the surface. I will think about resolving problems that have arisen, talking to a supporter about things I have found upsetting, giving myself comfort for the things that have been hard and congratulating myself for the things I have survived and done well with. In this way, each day, I will spend a moment in which my automatic thoughts and feelings are able to rise to the surface where I can be aware of them and do something to about them if I wish. This week, I will make sure life slows down for 15-minutes a day to allow me to process my experiences and make sense of where I am at. This could help prevent me from getting overwhelmed by things, especially when life gets really busy.
Once I am comfortable taking 15 minutes to think on a regular basis, I will add 'Time to Think' to my Personal Coping Kete as a strategy for coping with stress and distress. When I find my thoughts are getting repeatedly stuck on something negative or find myself constantly trying 'not to think about it', I will use this strategy to insert a moment in each day when I give myself permission to think about what my daily life is throwing at me lately and how I might shift the unwanted elements of my experience. When I find myself thinking unwanted thoughts during my day, I will mindfully notice the thoughts and remind myself to think about them later when I get my 'time to think.' I will then be able to turn my attention to something in my present moment, with the knowledge that I will think about it later.