Thanks for thinking about supporting our mission to make it easier for Kiwis to find what they need to recover from a mental-health problem or support someone they care about. There are so many ways you can help.
Make an Online Donation
You can make an online donation to CMHRT at any time using your credit card or Pay Pal account.
Click the donate button below.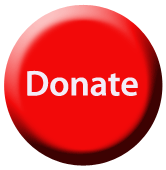 Take on a Sponsored Challenge
Doing a marathon, a race or an epic hike? Think about making it a sponsored challenge to raise funds for Engage Aotearoa. Got a talent or a skill you could turn into a challenge? A personal best you'd like to try to beat? Dream up a challenge to set yourself and then inspire others to join you and sponsor you to see it through. You'll raise awareness of Engage Aotearoa at the same time as raising funds to support our work, and you'll probably have an adventure doing it too.  Got an idea? Get in touch!
Make Your Event a Fundraising Event
Add an altruistic vibe to your next community event and make it a fundraiser for Engage Aotearoa by donating a percentage of the proceeds to support our work. Naming your support of Engage Aotearoa on your promotional materials will help people know they are making a difference by supporting your event but it also helps to raise awareness of the work we do.
Get Your Employer Involved
Ask your employer to consider nominating Engage Aotearoa as one the charities supported by their organisation. Your employer may be willing to pass a donations box around their premises, offer payroll giving to employees, host a social fundraising event for staff or make a company donation. Your employer will be able to help raise funds and also raise awareness of mental-health recovery resources within their workforce.
Make a Gift of Time
Use your skills and spare time to make a difference and help us do what we do. We always need people with marketing, networking, web-design, fundraising, graphic design, writing and data-entry skills. If you have a strength you'd like to use for social change, we can use it. Get in touch to talk about donating a bit of time.
Sponsor Books
Sponsor a print-run of The Butterfly Diaries books by making an ear-marked donation and make it easier for people to find recovery stories. Your support will be acknowledged on the contents page of every book you fund, a prime location where it cannot be missed. You can even sponsor a print-run to be gifted to a specific group or community. Contact us to find out more.
Donate Equipment
Engage Aotearoa is run by volunteers using their home computers and we need more equipment to achieve our vision. If you are upgrading your laser printer/copier, digital camera, digital video camera, dictaphone or other IT items, consider donating the old one to Engage Aotearoa – we'll be able to make great use of last year's devices. Contact us if you think you might have something we could use to make our jobs a bit easier.
 Become a Regular Supporter
Help us build a reliable funding base for more ongoing awesome by setting up a weekly or monthly automatic payment.
– Bank Account Name: Community Mental-Health Resources Trust
– Bank Account No: 38-9015-0186929-00
– Charities Commission Registration No: CC49401
– GST No: 112-128-611
– Reference: Please use your name
Bequests
Many of us would like to give more of our money to support the causes we care about but aren't in a situation where this is possible. Bequests are a way of giving that people are sometimes not aware of; you may like to think about updating your will to include a gift to Community Resources Mental Health Trust that continues to contribute to the world even once you have gone. We would be honoured to receive any gift given in this way. You can be assured it would be used to continue working towards better mental health for our families, whanau and communities. If you would like to talk more about what a bequest would be used for or how to set this up, please contact us.
Contact

admin@engagenz.co.nz

if you have any ideas, questions or queries about supporting our work.