Thanks for thinking about supporting our mission to make it easier for Kiwis to find what they need to recover from a mental-health problem or support someone they care about. There are so many ways you can help.
Make an Online Donation
We are no longer a registered charity. We are now self-funded but we remain a non-profit initiative that can always use your support to make ends meet. Donations will be used to pay website fees and other basic running costs. You can make an online donation at any time using your credit card or Pay Pal account. Click the donate button below.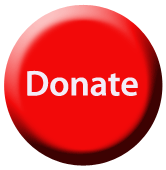 Add Your Voice
The best way to support our work is to take part in it. If you have your own lived experience, why not try your hand at writing your own Recovery Notes article, or make sure the community services that helped you are listed in the Community Resources Directory, or write an opinion piece for the Mental-Health News and Events Blog, or get involved on the Facebook page? If you have something to add to the site, let us know. Engage Aotearoa is by service users for service users.
Make a Gift of Time
Use your skills and spare time to make a difference and help us do what we do. We always need people with marketing, networking, web-design, fundraising, graphic design, writing and data-entry skills. If you have a strength you'd like to use for social change, we can use it. Get in touch to talk about donating a bit of time.
Sponsor Books
Sponsor a print-run of The Butterfly Diaries books by making an ear-marked donation and make it easier for people to find recovery stories. Your support will be acknowledged on the contents page of every book you fund, a prime location where it cannot be missed. You can even sponsor a print-run to be gifted to a specific group or community. Contact us to find out more.
Donate Equipment
Engage Aotearoa is run by volunteers using their home computers and we need more equipment to achieve our vision. If you are upgrading your laser printer/copier, digital camera, digital video camera, dictaphone or other IT items, consider donating the old one to Engage Aotearoa – we'll be able to make great use of last year's devices. Contact us if you think you might have something we could use to make our jobs a bit easier.
Contact

admin@engagenz.co.nz

if you have any ideas, questions or queries about supporting our work.