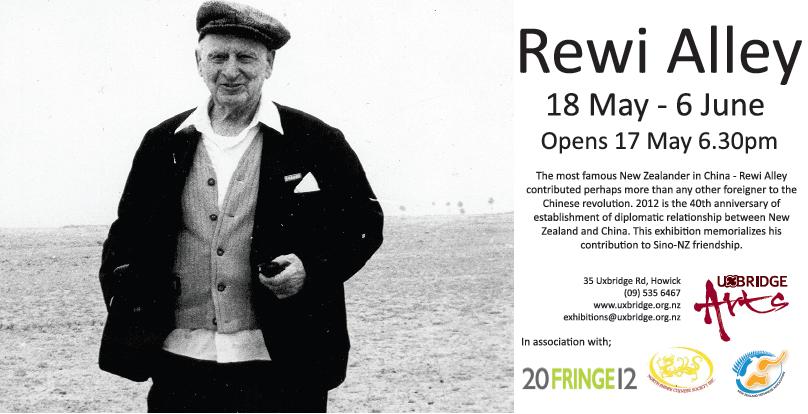 An exhibition of Photographs of Rewi Alley in China will be held at the Uxbridge Gallery, 35 Uxbridge Road, Howick, Auckland, from 18 May to 6 June 2012.
Rewi Alley is a compelling figure in New Zealand history being the most famous New Zealander in China.  He contributed perhaps more than any other foreigner to the Chinese revolution and is officially recognized by the Chinese government as "A Friend of China" –  a rare honour bestowed by China on foreigners.
2012 marks the 40th anniversary of the establishment of diplomatic relations between China and New Zealand.  As New Zealand's links with China strengthen in contemporary times this exhibition memorializes Rewi Alley's contribution to Sino-NZ friendship.
You may also be interested in the following programmes which the gallery are offering while this exhibition is on:
21st May – A Screening of the film – "Gung HO – Rewi Alley in China" – Uxbridge Gallery, 8.00pm (Please phone 5356467 to book)
2nd June – Insights into the Exhibition – Uxbridge Gallery 11.00am